Canada's opportunity in the future of genomics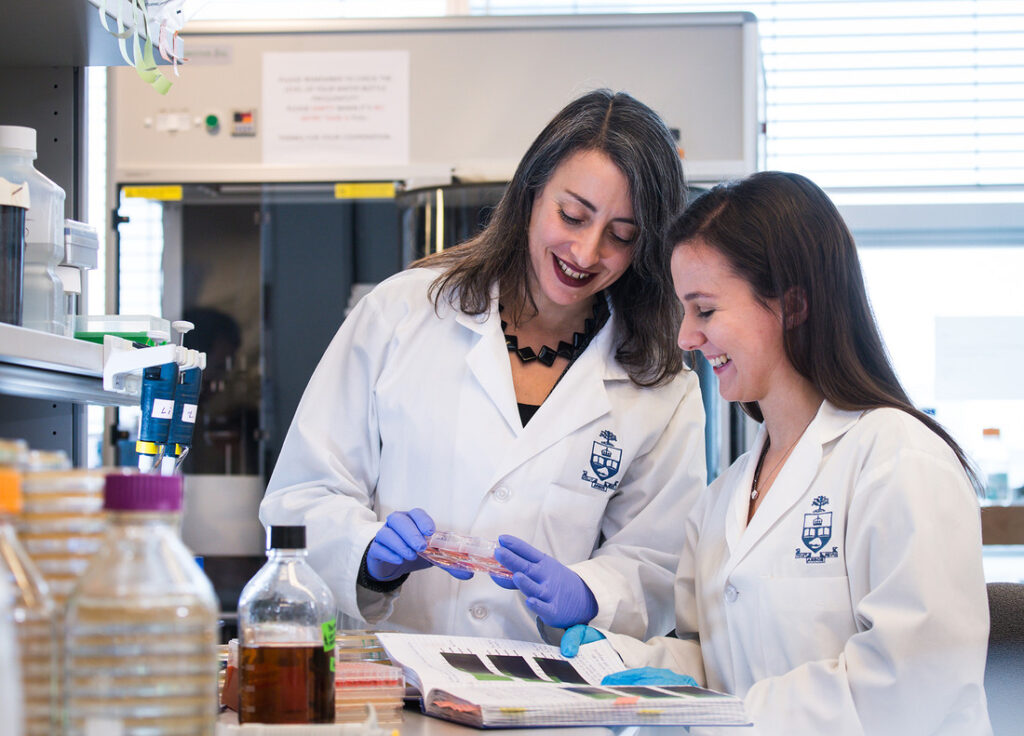 The year 2023 will bring the next evolution of genomics, as the federal government is expected to release the Pan-Canadian Genomics Strategy (PCGS), funded through an allocation of $400 million announced in Budget 2021. The strategy aims to drive innovation in genomics through commercialization, create socioeconomic growth, and cement Canada's position as a world-leader in genomics research and innovation.
The results of consultations toward the national strategy were released this March, with participants underlining the opportunity for Canada of establishing a clear, long-term vision for genomics in this country. Other specific recommendations made by participants included:
Data standards, co-ordination and privacy regulations that enable broad access to and use of data across the genomics ecosystem.
Increased funding, lab capacity and access to infrastructure and equipment to support R&D.
De-risking commercialization through the Government of Canada adopting a first purchaser role.
Specialized training in genomics, bioinformatics and private sector awareness and capacity to employ genomics trainees.
While human health remains a primary focus of research, other fields are benefitting from advances in genomics. In agriculture, for example, scientists are using genomics as a tool to track biodiversity (biosurveillance), and to understand why some organisms are more resilient to environmental change. As knowledge advances, it can be applied to develop mitigation strategies such as using plants to decontaminate soil. This potential is why the federal government through Genome Canada has launched the Climate-Smart Agriculture and Food Systems initiative. 
A recognized genomics leader, researcher and entrepreneur, Dr. Leah Cowen, vice-president, research and innovation, and strategic initiatives at the University of Toronto, discussed how Canada can shape and lead this sector. 
Question: The federal government's consultation toward the launch of a national strategy identifies three key areas of opportunity: national competitiveness through regional strengths, co-ordination among stakeholders, and infrastructure. Where do you see Canada's opportunities in the future of genomics? 
Canada is a powerhouse in genomics. Its strength in genomics lies in its uniqueness as a jurisdiction with an incredible diversity among its ecosystems and human populations. These strengths position Canada at a global advantage and serve as an invaluable resource for genomics research across fields such as health, environment, food, and agriculture.  
On regional strengths, I would suggest that one of Canada's assets in this sector is the ecosystem in the Greater Toronto Area (GTA). The GTA encompasses foundational assets like the Toronto Academic Health Science Network (TAHSN) – a network of 14 affiliated hospitals with U of T as the primary research and training hub; as well as over 10 campus-linked accelerators across our three UofT campuses and catalysts like the MaRS Discovery District and the Centre for Commercialization of Regenerative Medicine.  
We have remarkable talent and training programs from fundamental to applied genomics and a hub of diversity in Toronto. From a genomics point of view, diversity is essential for understanding population-level processes.  One-of-a-kind training programs such as CANSSI STAGE offer skills & career development to graduate students & postdocs in high-demand areas of genomics like genetic epidemiology and statistical genetics. In addition, U of T's flagship Masters of Science in Genetic Counselling program provides students with the skills needed to apply their genomics knowledge to clinical settings. 
The GTA is also home to diverse sets of minds that bring different perspectives to tackle biological challenges. Companies like DeepGenomics – Canada's highest valued biotech company, uses AI and machine learning to develop treatments for genetic disease. 
The expertise, relationships, and skills leveraged in these areas are accelerating the pace of genomics discovery and creating significant impact for Canada's bioeconomy.  
---
The recently released summary of stakeholder consultations identified data as an area of opportunity? Do you agree? 
Yes, Canada's genomics-related data infrastructure is significantly limited in both size and scope relative to international counterparts, impeding the full potential of genomics within Canada. Maximizing the impact of the vast amounts of genomics data currently available requires a strategic and coordinated effort to support the development of cutting-edge genomic technologies and leading genomic infrastructure at-scale. This involves limiting the existing fragmentation of valuable data assets across Canada, prioritizing open access to data for Canadian researchers, and supporting the pipeline of next-generation technology development.   
The European Molecular Biology Laboratory's – European Bioinformatics Institute (EMBL -EBI) is one model for data storage, analysis, and management. Canada does not need its own analogous system to the EMBL-EBI but should actively participate and contribute to these international initiatives so that they are available to our researchers.   
Canada is home to a number of deep data portals that are housed within provincial boundaries, and some national portals such as CIHI and CANUE, offer great data points for researchers. If we can integrate data repositories and standards, we can garner significant understanding and benefits. 
Critical to the utility of genomics data infrastructure is the necessary representation of all individuals in genetic data. The PCGS should prioritize establishing a national approach to meaningfully engaging underrepresented populations in the collection, management & analysis of genomics data.  
How can the national strategy address diversity, equity and inclusion – another area stakeholders identified as significant?  
Addressing the historic inequities & underrepresentation of marginalized groups in biomedical research and in genomics data will strengthen the value of Canada's genomic enterprise.  
There are also many ethical, social sciences and humanities components to genomics that Canada can inform, as with the inclusion of diverse populations in genetic research, the appropriate use and privacy of genetic and genomic information.  
PCGS should recognize universities as partners in supporting these actions. U of T, for example, is committed to EDI in all its activities, including genomic innovation, addressing health disparities and fostering equity in genomics-related areas.  
The Data Science Institute at U of T accelerates the impact of data sciences across fields like genomics to address pressing societal questions around inequity and the use of new statistical and algorithmic techniques to drive positive social change.  
The Schwartz Reisman Institute for Technology and Society is also a resource that can convene and amplify conversations on ethics and access to genomics careers and applications. This is also one of our strengths of U of T – our phenomenal breadth of research expertise. 
What specific elements are you looking to see in the Pan-Canadian Genomics Strategy? 
The critical piece is ensuring that the strategy supports the full continuum of innovation.   
This includes support for discovery-based science. Often the focus winds up being on terminal parts of the pipeline such as translation, commercialization or implementation without supporting the early-stage work.  This is short-sighted as work at the discovery-stage enables new ideas and the knowledge from which different applications are born.  
CRISPR is a great example of how fundamental discovery science changed the world and created a technology that impacts how we think about disease treatment and virtually every aspect of modifying biology on the planet. CRISPR is a cost-effective genetic engineering tool that will continue to increase options for treating diseases, among humans and all organisms. 
Talent will also be a significant element in determining Canada's genomics capacity to lead. Every country in the world is thinking about genomics. There is competition for great talent, and great talent can go anywhere in the world, so investment is critical for Canada to retain a leadership position.  
Are there approaches to training in your lab that you think would successfully scale to a national approach? 
Training for genomics is interdisciplinary. This is where Canada has an advantage with strengths across fields that inform genomics science and applications.  
I think about how to develop talent in my own lab a great deal to ensure that trainees are enabled to reach their potential. We ensure that students and postdoctoral fellows are trained at the intersection of fields such as functional genomics, structural genomics, chemical genomics, molecular genetics, and computational biology to develop and work with the next generation of technologies. In our broader community, we also focus on training in related fields such as genetic epidemiology, statistics, computer science, AI and quantum computing to unleash the full potential of genomics research.  
Universities are powerful players in providing specialized and interdisciplinary training for Canada's genomic workforce.  
For example, researchers at U of T's Institute for Biomedical Engineering, and the Terrence Donnelly Centre for Cellular and Biomolecular Research are inventing and applying new technologies to target therapies for schizophrenia and other psychiatric conditions, testing the effects of human mutations in yeast to help clinicians diagnose patients more accurately, and monitoring and managing sulfur compounds in mines to limit toxicity and contamination impacts. 
How has your experience as an entrepreneur in this sector shaped the training offered in your lab? 
I was able to use my academic genomics research on fungal pathogens, to enable the translation of fundamental discoveries for treating invasive fungal reactions – a growing public health crisis.  Participating in the University of Toronto Early-Stage Technology (UTEST) program helped our team launch Bright Angel Therapeutics, a biotechnology company focused on developing novel antifungal drugs, attracting interest and investment from around the world. We talk about the opportunities to build on the critical skills taught in the lab to become entrepreneurs.   
How U of T supports Canada's genomics ecosystem
One of U of T's strengths lie in human genomics, which is supported by top-ranked faculty and researchers, anchored by a strong network of affiliated hospitals and medical research centers. Together, this network continues to advance frontiers of knowledge in critical areas of genomics including genetic susceptibility to disease, personalized medicine, machine learning for biomedical data, and more.  
The Institute for Biomedical Engineering (BME) and the Terrence Donnelly Centre for Cellular and Biomedical Research promote research and training at the intersection of systems biology, bioengineering and computer science to solve complex problems that are pushing the frontier of genomics capabilities. This includes using stem cells to repair, regenerate or replace damaged organs, tissues and functions (e.g., blindness), inventing new gene editing tools to further understand how different parts of the genome work together, and developing technologies such as shape-shifting nanoparticles to deliver drugs to tackle chronic diseases such as cancer.  
Innovation hubs like the Emerging and Pandemic Infections Consortium (EPIC), Precision Medicine Initiative (PRiME), Medicine by Design, and the Structural Genomics Consortium are part of a network of high-impact interdisciplinary research centres that leverage areas of focus such as infectious disease, regenerative medicine, cell therapy, drug discovery, open science and more. 
Genomics technology platforms provide essential services to the genomics community both in Canada and internationally. The supports they facilitate include data analysis and bioinformatics to accelerate the translation of genomics research into discoveries.  These platforms include the Toronto Recombinant Antibody Centre, CGen, the Centre for Phenogenomics, Canadian Data Integration Centre and the Centre for Applied Genomics. 
---
Photo Caption: Leah Cowen, vice-president, research and innovation, and strategic initiatives at the University of Toronto.
Read more about U of T's industry partnerships in life sciences here.