UTM and City of Mississauga to partner on equity, innovation and sustainability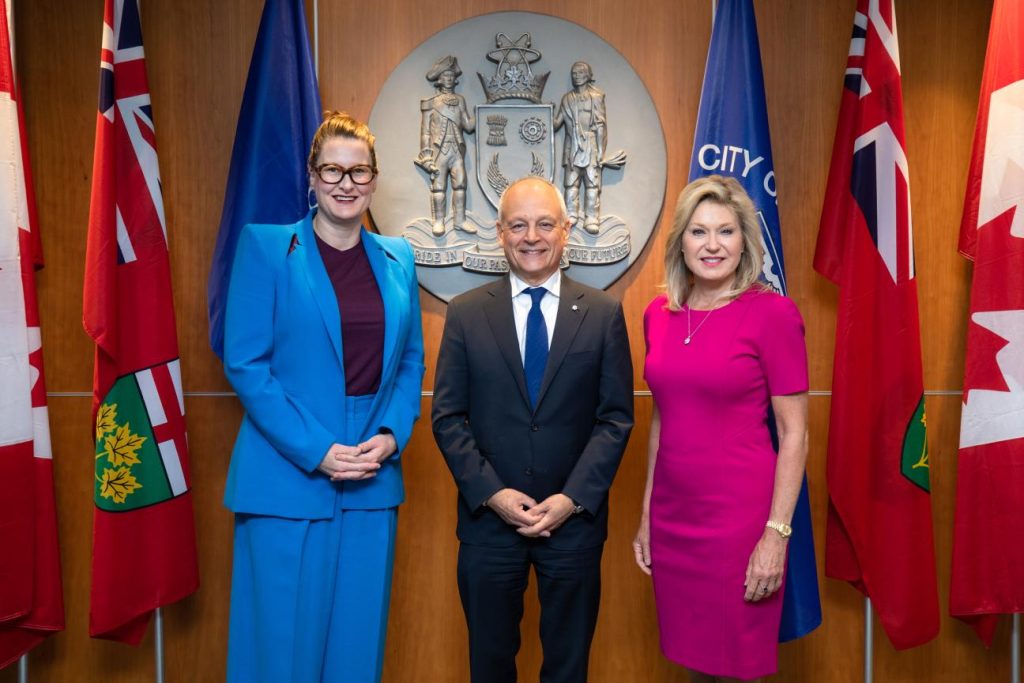 The University of Toronto Mississauga and the City of Mississauga are teaming up.
The city and the university, represented by U of T President Meric S. Gertler, City of Mississauga Mayor Bonnie Crombie and UTM Vice-President and Principal Alexandra Gillespie, have signed a memorandum of understanding effective June 1. It means that the two parties are combining efforts to tackle shared challenges, achieve mutual goals and ultimately put Mississauga on the map as a primary destination for research, business and innovation.
"A world-class university is a major draw for employers, investors, and firms of every description looking for talent, ideas, energy and ambition," says Gertler. "And a city with a high quality of life is a major draw for families, students and researchers. This kind of synergy is at the heart of the relationship between Mississauga and the University of Toronto, and it is propelling us toward a great future."
UTM will grow its collaborative relationship with the city over the course of the next five years. "Over the coming years, UTM and Mississauga will expand our already extensive partnership to deliver on our strategic priorities," says Gillespie. "I'm excited for UTM to deepen our partnership with the City of Mississauga and make an even bigger difference for our local communities. This is an amazing opportunity to work together and deliver on priorities that matter most for our students, faculty and Mississauga neighbours."
Their agreement is rooted in shared priorities relating to truth and reconciliation, racial equity, healthy populations, economic development, sustainability, talent acquisition, city-building, funding opportunities and more.
"The city and UTM have worked closely on many projects and this agreement serves as a significant milestone in solidifying our commitment to collaboration and partnership," says Crombie.
"We recognize that the university's contributions to Mississauga's social, economic and urban environments are instrumental to its bright future," Crombie adds. "Particularly now when Mississauga is transitioning towards becoming an independent city, this partnership will help unleash the city's real potential and drive innovation, foster academic excellence and enhance the quality of life for all who live, work and study in our great city."
Responding to the calls of action of the Truth and Reconciliation Commission and the university's Answering the Call: Wecheehetowin report and combatting racism are called out in the MOU as key shared priorities of the two partners.
Several strategic priorities regarding innovation and research for the city and university are aligned. As such, they aim to connect university faculty and students with city experts and city data to expand research opportunities, identify sources of funding as per the agreement and connect the city with research across the tri-campus.
As Mississauga strives to expand its dynamic business culture, UTM aims to grow the community's entrepreneurial ecosystem through several incubators and start-ups including IDEA Mississauga and ICUBE. Through this MOU, Mississauga and UTM will expand the ways to work together to make Mississauga a global destination for investment, industry, business, research, higher education, international students and professional networks.
The collaboration agreement with the City of Mississauga is part of UTM's drive to 'embrace our place,' a priority within the campus strategic framework. "Our connection with the City of Mississauga is the heart of UTM's identity: we're U of T for Mississauga. We believe in sharing the strength of one of the world's great universities in this community; and we know how much strength we draw from the power of this community in turn," says Gillespie.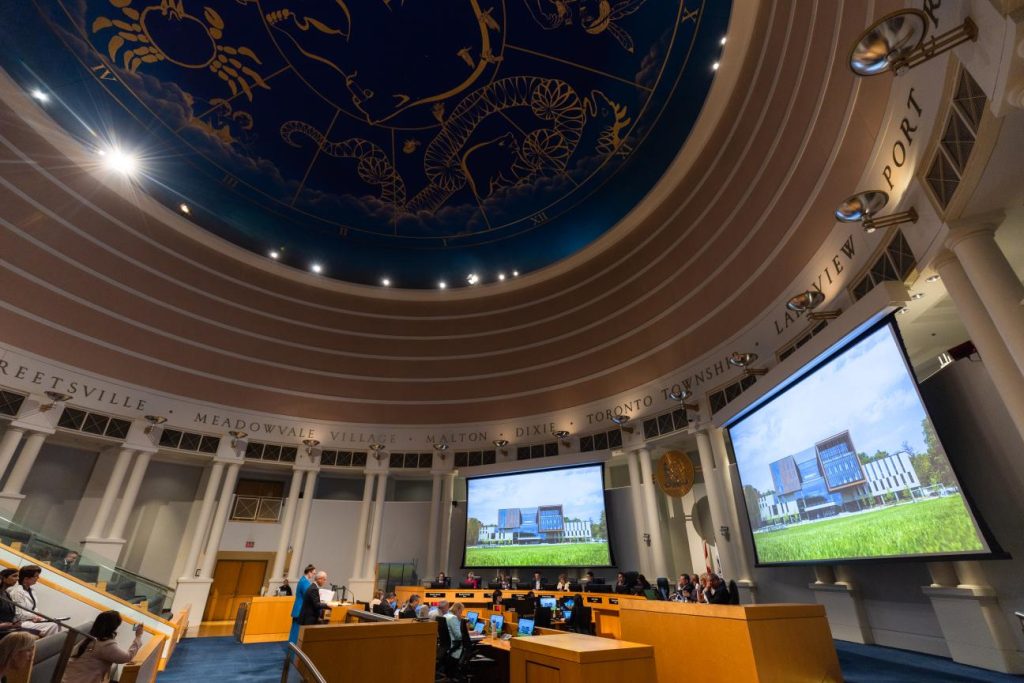 Read more about U of T's climate action commitment, here.