Is university education worth it? Evidence says yes.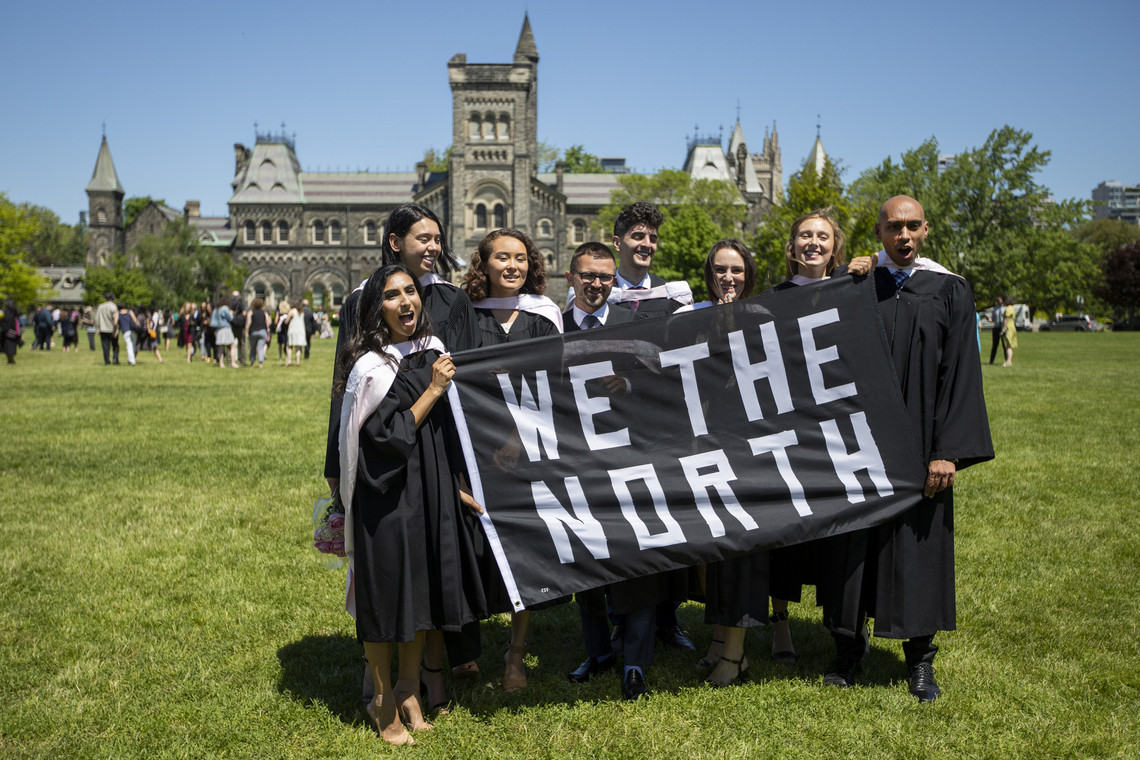 As certain as the beginning of term and the tens of thousands of first-year students arriving on campuses across the country, September brings questions about the value of education and anxiety about how to maintain that value as the world of work changes.
The value of the University of Toronto is globally recognized. In this year's prestigious Times Higher Education ranking of the world's universities, U of T was ranked 18th globally, placing it firmly among the world's top 20 institutions. Jumping three spots from last year, the new ranking further cements U of T's status as Canada's top university. Among public institutions, U of T's performance was even more impressive, ranking eighth in the world and third in North America.
For students and their families, a university degree is a solid foundation on which to build a rewarding and challenging life and career. That pays off for governments with higher tax revenues, healthier populations and more competitive economies driven by resilient and resourceful lifelong learners. In technology, health care, advanced manufacturing and many other sectors, universities are supplying the talent pipeline that is driving economic growth for the province.
Here are five reasons why university is worth it:
University education is changing: Whether it's spending a semester abroad, or doing a work-integrated co-op term, students' learning extends far outside the classroom. A majority of U of T students have a work-integrated learning experience, and U of T has also committed to helping more students study abroad. And with federal government support for initiatives like these, more Canadian postsecondary students will find that their university campus includes their city, province and the world.
Return on Investment: University graduates earn higher salaries than those with other postsecondary credentials. Sometimes, students' skills are in hot demand while others may experience slower but steady increases. University grads have employment rates of 93.9 per cent overall and in many fields, almost every graduate is working. U of T students' employability is ranked 5th in the world among public universities. For U of T grads, an investment in their education pays off.
Affordability: U of T guarantees that deserving students will not be turned away due to lack of funds. While U of T's assistance is the most generous in the province, universities and governments across Canada work together to reduce the student debt burden. Half of students in Ontario graduating with a B.A. have no debt. According to Statistics Canada, another 40 per cent of bachelor's degree graduates in Ontario pay off any debt they incurred within several years. At U of T, the combination of student assistance and healthy post-graduation earnings translate to a zero per cent debt default rate across many fields.
Better health: When governments invest in education, they are indirectly investing in the health and prosperity of their citizens for decades to come. The ways in which education affects health are myriad and complex, but researchers have established that education leads to better individual health and contributes to health-care savings. While higher tax revenues are the pay-off for governments, a healthier life has obvious benefits for individuals.
Prepared for change: Humans have always adapted to changes in work, and as more jobs will undergo shifts in the future, preparing for the certainty that a new graduate's first few jobs are likely to have little in common with their last job is a necessity. People with a university degree are better prepared to upgrade their qualifications. As University of Toronto President Meric Gertler has said: "the openness, creativity and agility needed to reinvent oneself seem more important than ever."