Student mobility will drive Canada's future prosperity, new strategy says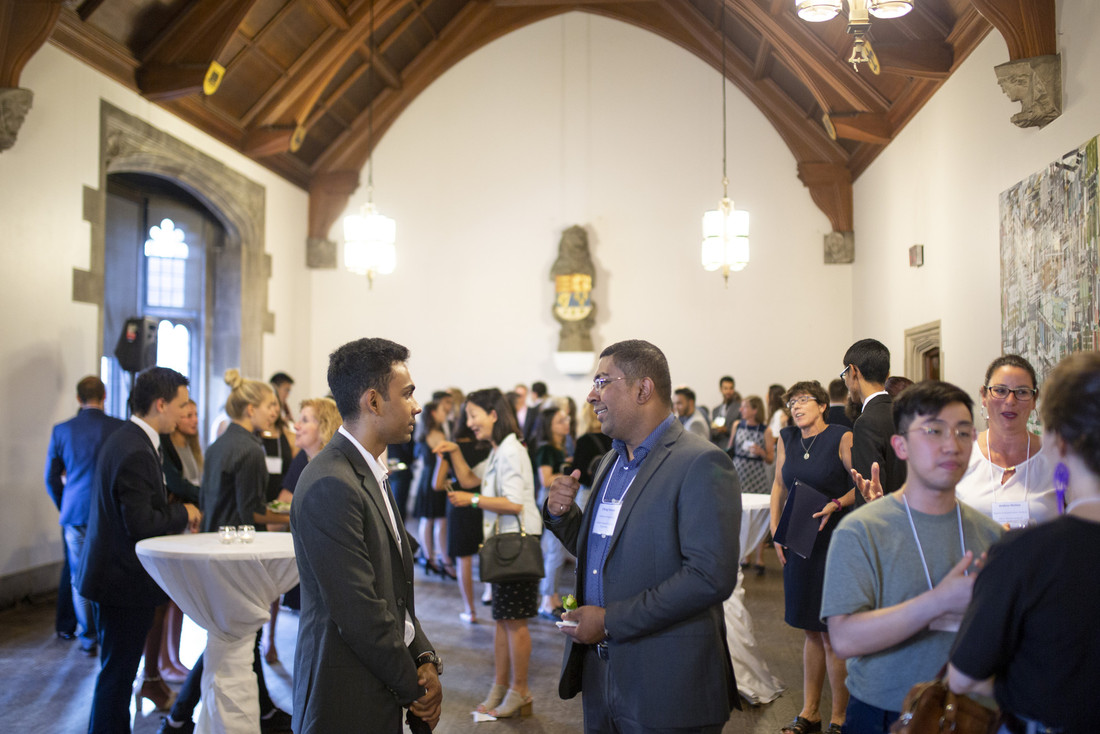 Canada's future cultural and trading relationships received a boost last week as the federal government announced details of how it will support its new International Education Strategy.
Eleven per cent of Canadian undergraduate students currently participate in learning abroad programs. Budget 2019 made a commitment to increase outbound and inbound student mobility with $147.9-million over five years, followed by $8.0-million a year in ongoing funding toward encouraging undergraduates to study, research or have a co-op work experience outside Canada.
With the new strategy, titled Building on Success: Canada's International Education Strategy, the federal government makes clear that it sees student mobility as a driver of economic returns and innovative ideas.
"International education is an essential pillar of Canada's long-term competitiveness," Minister of International Trade Diversification Jim Carr states in the introduction to the plan. "Building on Success [is a] … strategy to ensure Canada strengthens its international education competitive advantage so that our students can take what they learn abroad, and use it to help create jobs at home."
International students in Canada – both those enrolled in degree programs and those here for a shorter period of time – contributed an estimated $21.6-billion to Canada's GDP, and supported almost 170,000 jobs. Student and educational exchanges are an integral part of trade diversification, the new strategy states, with both student and institutional exchanges playing a part in diversifying global markets.
The new funds will be used to encourage and recruit students from non-traditional countries to study in Canada, and to support Canadian undergraduates to consider a wider range of destinations when planning an experience abroad.
"We applaud the federal government's commitment to broaden and deepen relationships between Canadian students and others around the world. Helping students understand each other's societies helps Canada contribute to the global goals of a sustainable, peaceful and prosperous future," said Professor Joseph Wong, Vice-Provost and Associate Vice-President, International Student Experience.
The University of Toronto has already committed to increasing the number and range of learning abroad opportunities for its students. It has tripled bursaries for these programs from $1-million to $3-million to support the goal of 30 per cent of U of T students having a mobility experience. Already, 23 per cent of students report an educational experience outside of Canada, up from 19 per cent two years ago.
Here are five key elements of the federal government's new strategy:
Outbound mobility takes centre stage: A pilot project will see up to 11,000 more undergraduate Canadian students study and work abroad, with financial support ranging from $5,000 to $10,000 a year.
Diversification is global and national: The strategy seeks to diversify the source countries from which Canadian universities recruit international students and also to encourage students from around the world to consider attending institutions of all sizes, across Canada.
International students are a global talent resource: "International students make excellent candidates for permanent residency: they are relatively young, proficient in at least one official language, have Canadian educational qualifications, and can help address this country's current and pending labour market needs, particularly for highly skilled workers," the strategy states.
International education is a collaborative government effort: Immigration, Refugees and Citizenship Canada will modernize immigration processes including through expanding the Student Direct Stream to additional countries, while Global Affairs Canada will partner with universities to recruit students from targeted regions and countries through marketing and new scholarships.
Competition is intensifying: Postsecondary education systems around the world increasingly compete, the strategy recognizes. Some of the countries from which Canadian universities currently recruit students are developing and investing in their own university systems, which will lead to their students choosing to stay home in the future. Evaluating the effectiveness of the new strategy will be key to maintaining Canada's place as a preferred destination for global study.
(Photo, top: The 2018 Lester B. Pearson scholars at a Hart House reception. Pearson scholars are top students from around the globe who came to U of T on a scholarship named after alumnus, former prime minister and Nobel laureate Lester B. Pearson. The scholarship covers four years of study at U of T, including tuition, books, incidental fees and residence support.)