U of T partners with Moderna to advance research in RNA science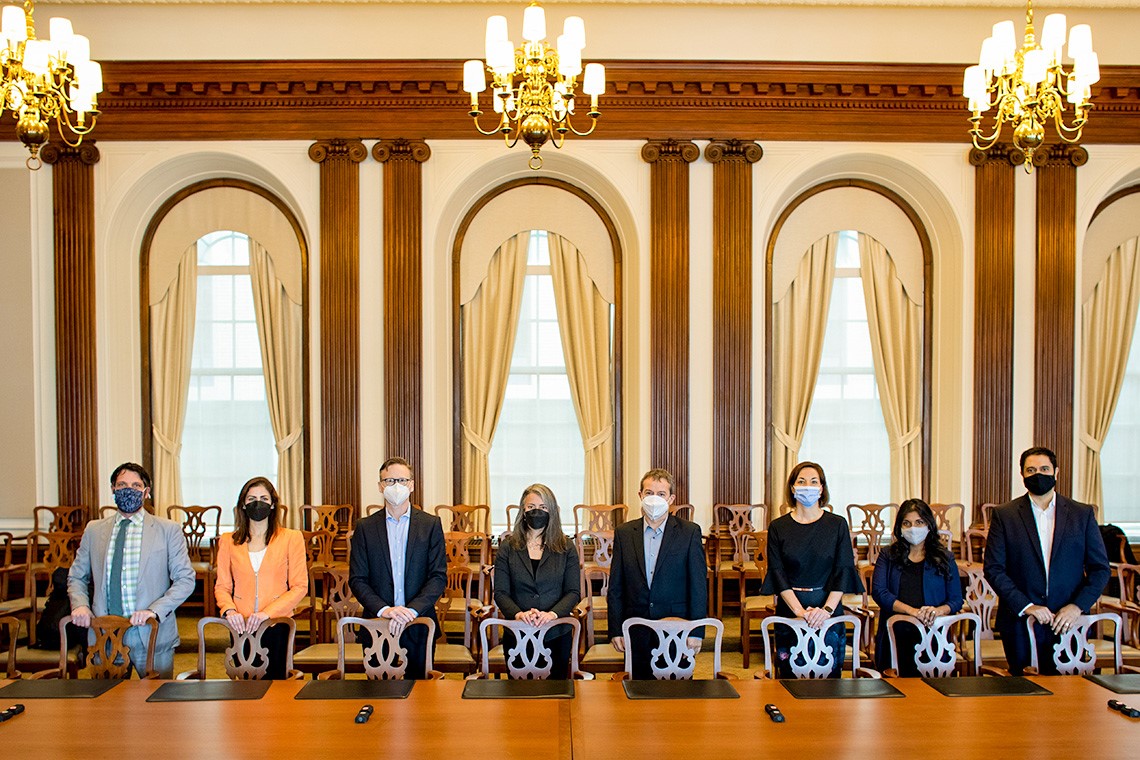 The University of Toronto and Moderna, Inc. – known for its mRNA-based COVID-19 vaccine – plan to work together to develop new tools to prevent and treat infectious diseases.
Guided by a partnership framework agreement, the U.S. biotechnology firm will collaborate with U of T researchers who are working across a wide range of fields, including molecular genetics, biomedical engineering, biochemistry and beyond.
The research partnership – Moderna's first with a Canadian university – was announced Monday during a visit by company executives to U of T's St. George campus.
Leah Cowen, U of T's vice-president, research and innovation, and strategic initiatives, said U of T is excited to work alongside Moderna to protect society from current and future health threats.
"Today we are delighted to announce that Moderna is partnering with U of T, and is keen to do so because Moderna recognizes that there is nowhere else in the world where you can find expertise at scale like you can at U of T," Cowen said during an executive meeting of Moderna and U of T leaders at Simcoe Hall.
"It's not every day that an opportunity presents to combine a world class life-sciences research community and a disruptive biological innovator. We are proud to say that today is one such day."
Cowen touted the diversity found at U of T – which reflects that of Toronto, the province and Canada as a whole – as a key strength of our research ecosystem.
"It is this diversity, across our country and across our three campuses, that can propel creative companies like Moderna to flourish," Cowen said. "We are delighted to have Moderna immersing itself in this burgeoning ecosystem in the coming weeks, months and years."
Read more (Rahul Kalvapalle)