U of T Scarborough launches new academy of medicine in eastern GTA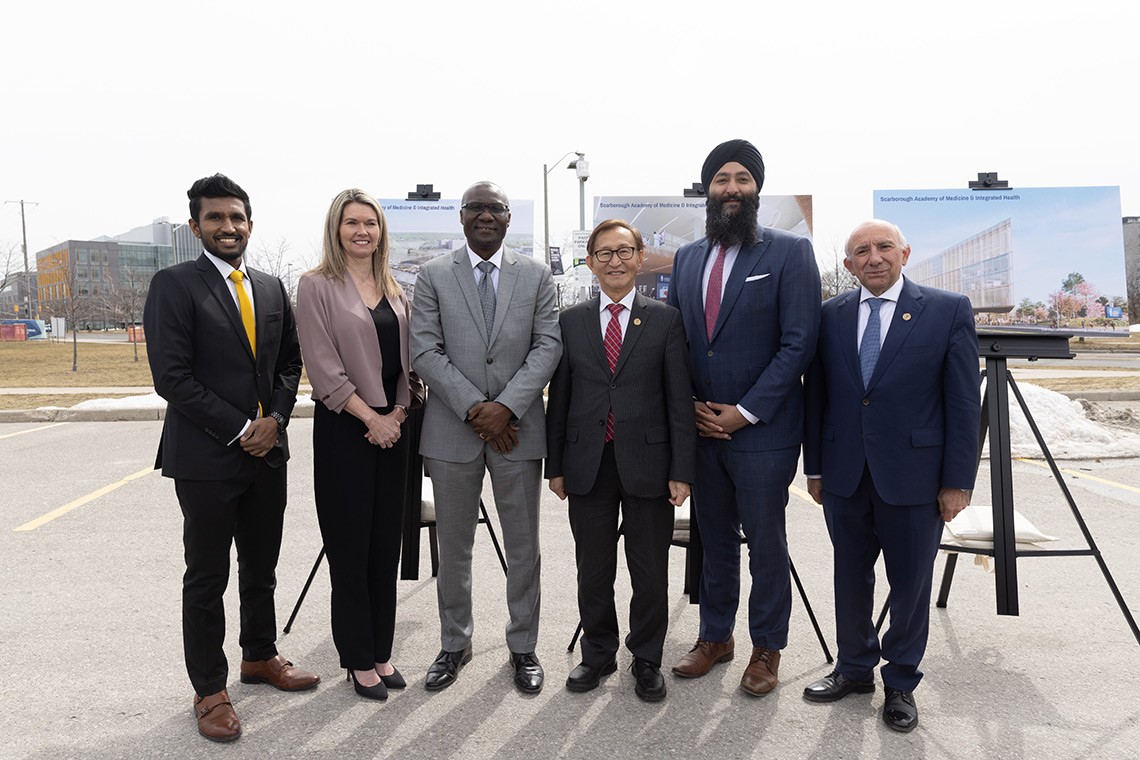 The new academy of medicine at the University of Toronto Scarborough will look to help build a more inclusive and compassionate health care system for Scarborough and the eastern GTA.
Plans for the Scarborough Academy of Medicine and Integrated Health (SAMIH) were officially announced Tuesday at an event held at the site of the academy's future home on campus.
Professor Wisdom Tettey, U of T vice-president and principal of U of T Scarborough, told attendees the academy will be unique in that it will recruit students from local communities in Scarborough.
"Many of the students will be talented individuals intentionally drawn from our neighbourhoods, reflecting our diverse communities, and enabling us to serve our population the best way possible," he said.
Tettey added that SAMIH will partner with U of T Scarborough's recently established Institute for Inclusive Health Research, which will explore themes related to health, well-being and resilient communities.
"For us, this is yet another manifestation of UTSC's vision of inclusive excellence."
Vijay Thanigasalam, MPP for Scarborough-Rouge Park, called SAMIH a "historic moment" for Scarborough that will help address a critical need for health-care investments in the eastern GTA. He said training future health-care professionals at the campus will also help inspire local youth and serve the needs of Scarborough's diverse, multicultural communities.
"It's a dream for many young people growing up in Scarborough to go to medical school in their local community," Thanigasalam said. "This will help make that dream a reality."
SAMIH received funding as part of the Ontario government's recently announced plan to increase the number of doctors in the province. Scheduled to open in 2025, SAMIH will have the capacity to graduate 30 physicians, 30 physician assistants, 30 nurse practitioners and 40 physical therapists per year, as well as 300 life science undergraduate students per year once fully operational.
Jill Dunlop, Ontario's minister of colleges and universities, said the COVID-19 pandemic highlighted how critical health-care professionals are to health and long-term care. It also revealed the vulnerabilities in Ontario's health-care system and the need to strengthen its workforce.
"This new medical campus will help address the health care needs of Scarborough and the Durham Region, and promises to be a major health-care hub for training in this community," she said.
Read more (Don Campbell)
Read more about SAMIH here