These 5 innovative U of T faculty are rethinking their classrooms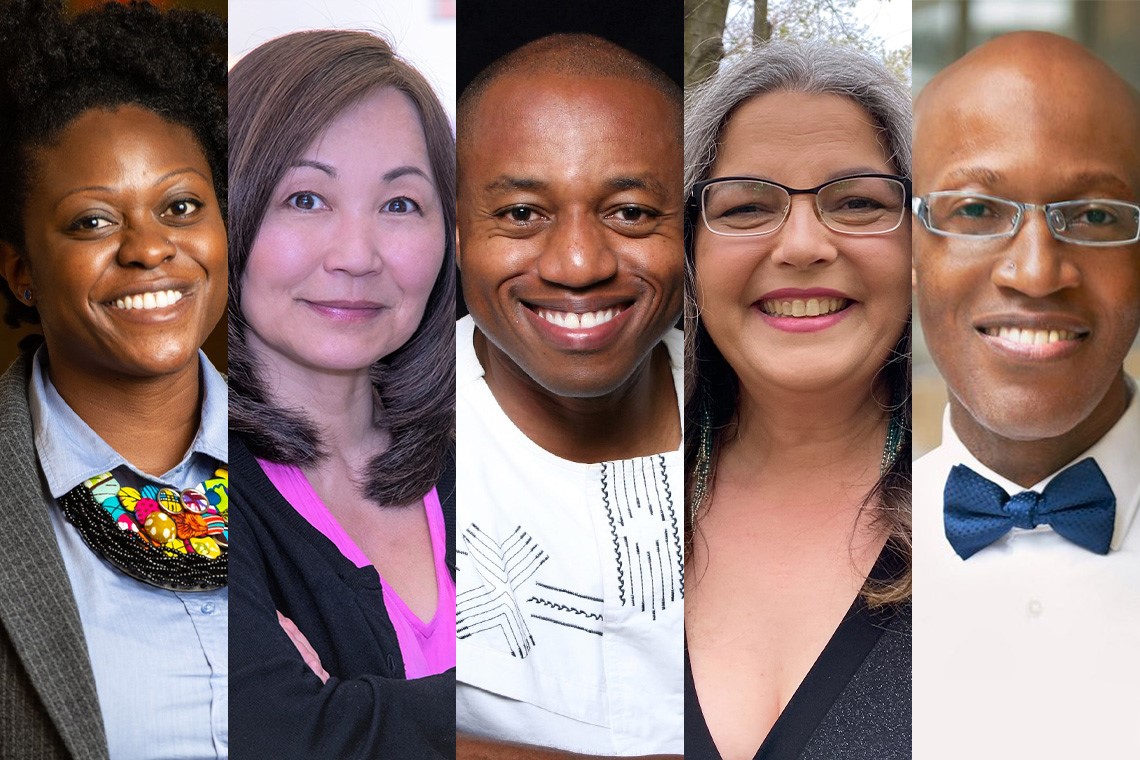 From drawing on Indigenous ways of knowing to making space for diverse voices and perspectives, five University of Toronto professors are being recognized for their efforts to inspire students and make learning more engaging and inclusive.
The recipients of this year's University of Toronto Early Career Teaching Award – Funké Aladejebi, Keith Adamson, Angela Mashford-Pringle, Obidimma Ezezika and Sherry Fukuzawa – have worked to enhance the student experience through community-engaged, land-based and experiential learning opportunities.
The award is given to faculty in the early stages of their careers who exemplify teaching innovation, pedagogical engagement and an exceptional commitment to student learning.
"Embracing a diversity of perspectives and the innovations that flow from them is key to realizing U of T's goal of achieving inclusive excellence – and that often begins in the classroom," says Cheryl Regehr, U of T's vice-president and provost.
"By demonstrating their unwavering commitment to enriching students' academic experiences, each of this year's Early Career Teaching Award winners is helping to ensure U of T is not only delivering an unmatched educational experience but is ultimately preparing graduates to make the sort of changes our world so desperately needs."
Read more about how this year's winners are innovating in the classroom and beyond (Tina Adamopoulos)