U of T Students, Alumni, and Staff vying for Olympic glory at Tokyo 2020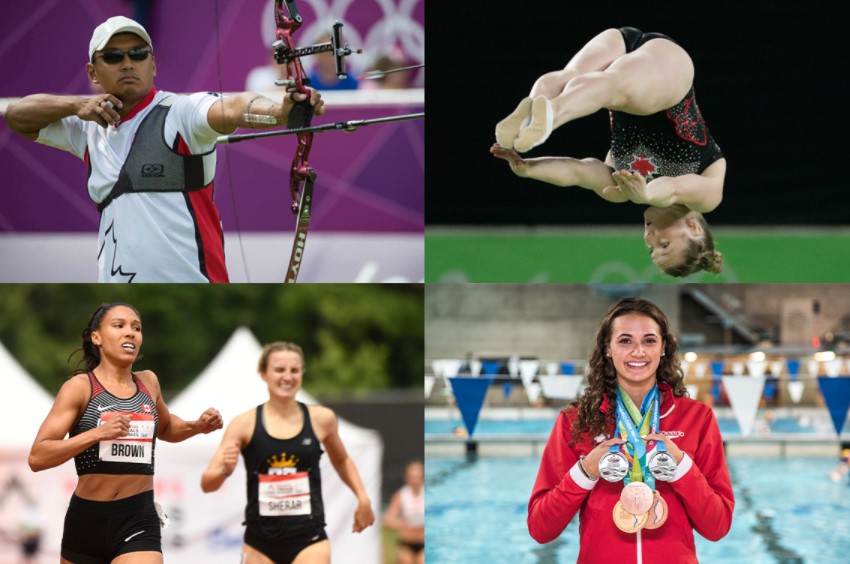 More than a dozen University of Toronto students, alumni and staff will be vying for Olympic glory as the Tokyo Games kick off this week. The U of T swim coach staff will also be participating in the Olympics as coaches and commentators.
George Gross, Jr., the Varsity Blues' women's water polo head coach, is CBC's water polo commentator, while Byron MacDonald, the Varsity Blues' head swim coach, will reprise his role as CBC's swimming commentator. Earlier this month, Varsity Blues assistant head swim coach Linda Kiefer became the sixth member of the coaching staff for the Canadian swim team. Edison Au, a U of T alumnus, Varsity Blues rugby player and former physical therapist at the MacIntosh Sport Medicine Clinic, will be the physiotherapist for the Canadian men's field hockey team.
Bruce Kidd, who ran track for Canada at the 1964 Olympics and currently serves as the university's ombudsperson, wished the U of T community well at the Tokyo Games.
"You've persisted through some of the most stressful preparations and social conditions anyone could imagine, and you made it to the starting line," he said. "Put that all behind you and enjoy your race."
Read more (Geoffrey Vendeville)