U of T partners with health ministry, Metrolinx to bring GO-VAXX bus to campus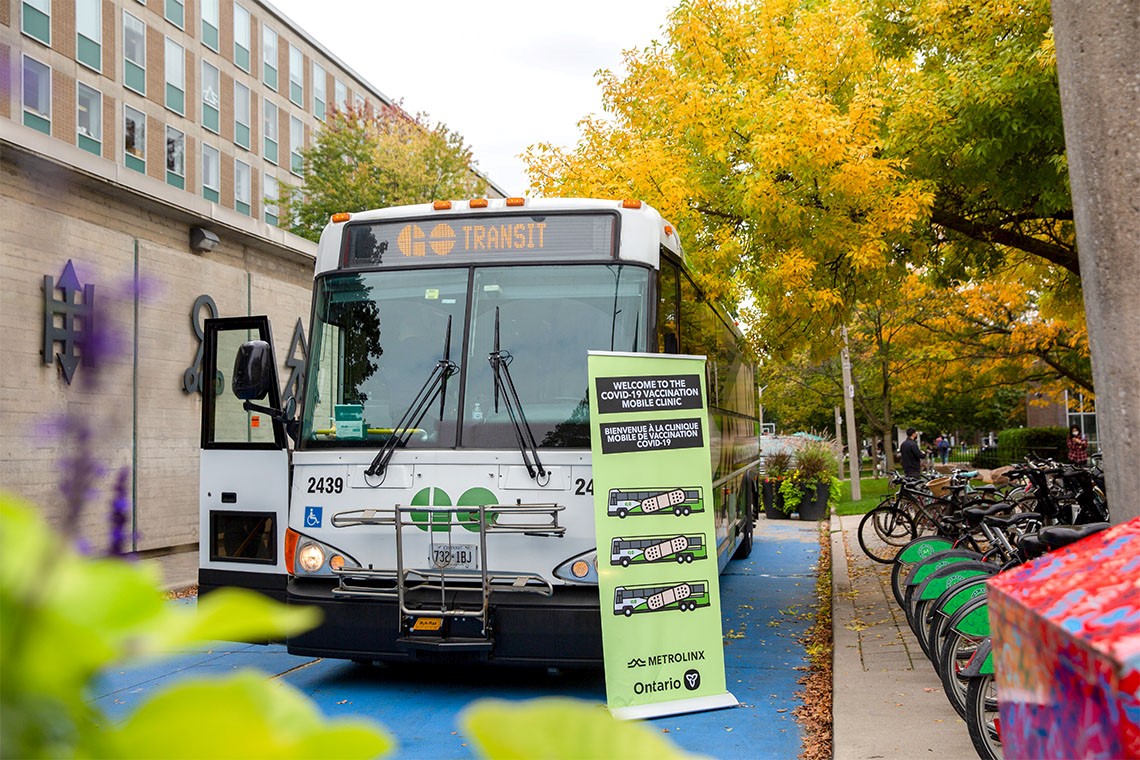 The University of Toronto has partnered with the Ontario Ministry of Health and Metrolinx to bring a mobile vaccine clinic – housed in a GO bus – to the St. George campus.
The GO bus has been transformed into a mobile pop-up COVID-19 vaccine clinic that operates on a first-come, first-served basis.
The seats have been removed to create a safe and roomy environment to comfortably deliver vaccines to people who have yet to receive a first or second dose – or international students in need of a Health Canada-approved mRNA dose, also known as a "bridging dose." GO-VAXX buses have travelled to malls, festivals, community events, and more recently, to the corner of Willcocks and St. George Streets.
"I'm thrilled to report that more than 90,500 U of T community members have uploaded their vaccination status to the university's UCheck portal as of Nov. 1 – with 97.2 per cent reporting they are fully vaccinated and another 2.3 per cent who are on their way to full vaccination," said Ron Saporta, chief operating officer, property services and sustainability and chair of the COVID-19 planning and re-entry advisory committee.
"Having the GO-VAXX bus on campus in such a central location has given the U of T community another convenient option to get vaccinated."
Read more (Diego Rojas Garcia)