U of T celebrates Terry Fox with a mural at its Rehabilitation Sciences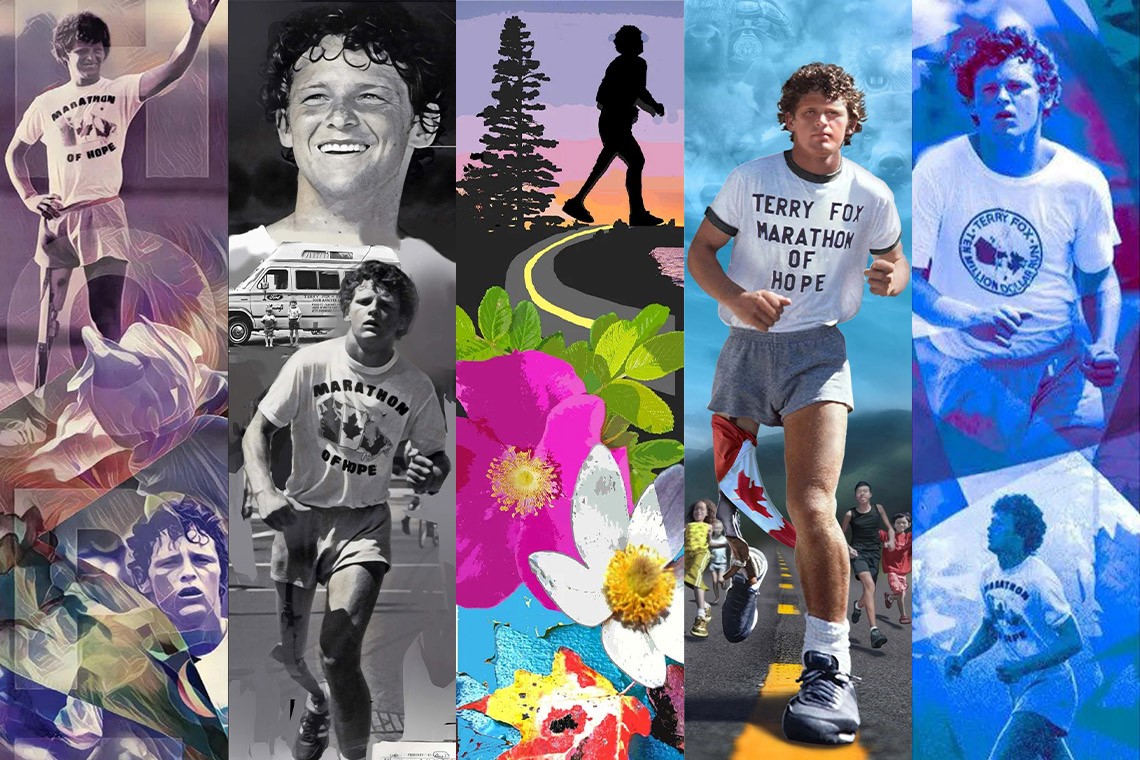 The University of Toronto has teamed up with the City of Toronto and the Legacy Art Project to commemorate Terry Fox, the Canadian hero who – with one leg amputated due to cancer – embarked on a quest to run across Canada in 1980 to raise money for cancer research.
The city recently unveiled five shortlisted designs – submitted by local artists – for a giant mural of Fox on the north side of the university's Rehabilitation Sciences Building at 500 University Avenue.
When it's finished, the mural will overlook part of the route where people gathered to cheer on Fox as he made his way to Nathan Phillips Square in downtown Toronto on July 11, 1980.
Darrell Fox, senior adviser to the Terry Fox Research Institute and Terry's younger brother, says the Fox family was especially pleased to find a location for the mural on University Avenue with a connection to the university.
"It was Terry's vision to support cancer research," Fox told U of T News. "So, a University of Toronto building is a fitting place for it."
Read more (Scott Anderson)