Indigenous students share stories of their academic experience at U of T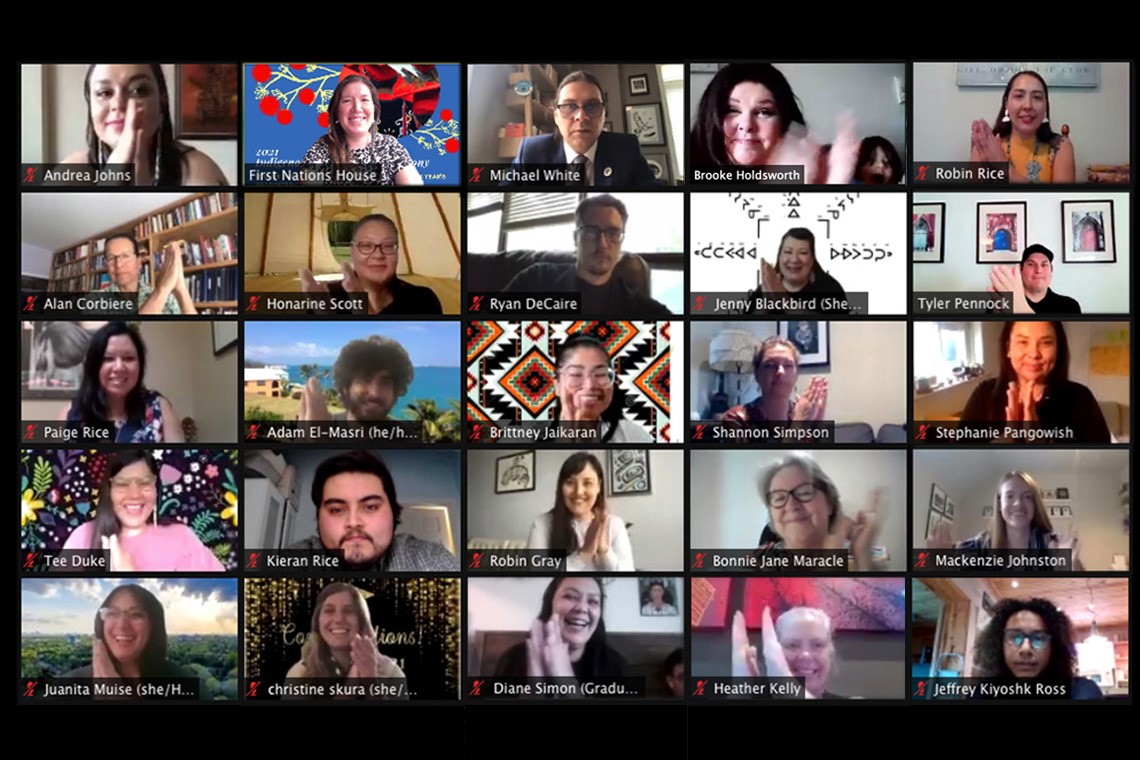 With drums, song and air hugs, the University of Toronto's First Nations House celebrated Indigenous students who are either graduating next month, or who have completed another important milestone in their academic careers.
Students and their families cheered and applauded as the names and photos of the Class of 2021 appeared on screen during a virtual celebration this week.
Robin Rice, who completed U of T's transitional year program designed for adults aiming to qualify for university, said she was grateful to First Nations House for supporting her return to school after she dropped out at age 16.
"I started TYP in 2018 and it was a journey all about who I am, where I come from, what I'm supposed to do in life and where I'm supposed to be," said Rice, who is Ojibway and whose family comes from Wasauksing First Nation.
"This journey has opened up my voice so much."
Read more (Geoffrey Vendeville)