Can a 'problem' be a solution? U of T's School of Cities rethinks the role of Toronto's aging apartment towers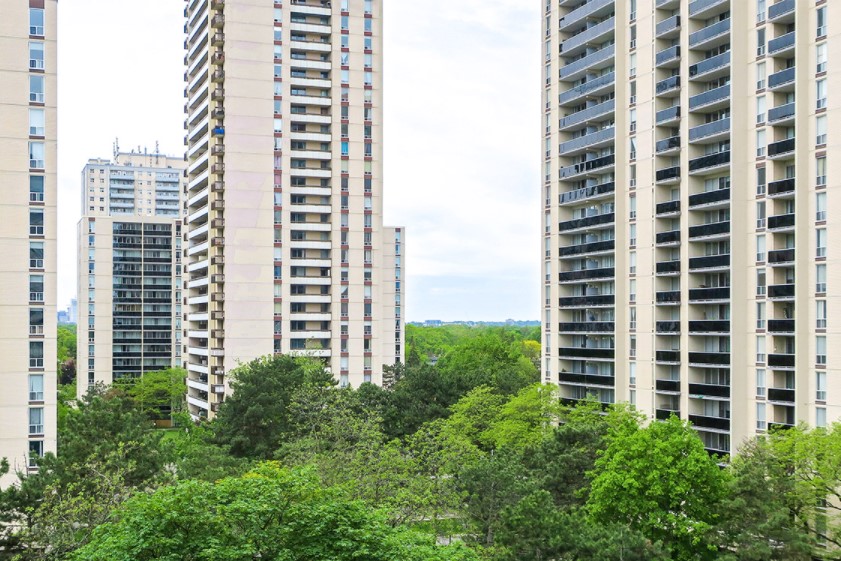 In Toronto and other cities around the world, clusters of aging high-rise apartments surrounded by trees are a familiar fixture on the urban horizon.
Once touted as a haven of middle-class living, the "tower in the park" planning model was popular in the 1950s and 1960s but is increasingly viewed as anti-urban and an obstacle to further densification. At the same time, many of these concrete giants are falling into disrepair and increasingly house low-income and marginalized tenants.
Yet, where many see a problem, the University of Toronto's Fadi Masoud sees a potential solution.
The assistant professor of landscape architecture and urbanism at the John H. Daniels Faculty of Architecture Landscape and Design says the buildings and, in particular, the surrounding open spaces may actually carry with them the seeds of urban resilience – a way to counter future climate risks as well as socio-economic stresses arising from income inequality and mental and physical health challenges.
"Green spaces – specifically trees and mature canopies – have the potential of alleviating an urban heat island effect, cleaning the air and reducing flooding," says Masoud, noting that many of Toronto's concrete apartment towers were placed amid green areas such as the Black Creek subwatershed in the city's highly urbanized northwest region.
"But rarely do we consider these green spaces as critical infrastructure for dealing with climate change."
Read more (Berton Woodward)