U of T Pharmacy showcases self-driving lab to MPP Robin Martin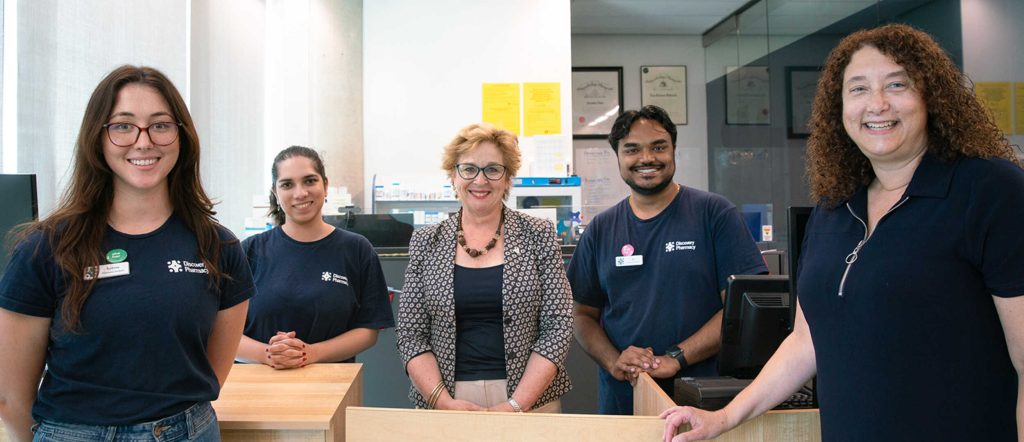 Pharmacists play a vital role in the delivery of health care. They support patients across the spectrum of care in community-based pharmacies, hospitals, primary care teams, and long-term care. During the pandemic, pharmacists demonstrated their important role in realizing the high-rate of COVID-19 vaccinations and, more recently in Ontario, in the provision of minor ailments services since January 2023.
On August 11, U of T's Leslie Dan Faculty of Pharmacy welcomed Member of Provincial Parliament and Parliamentary Assistant to the Minister of Health Robin Martin who met with students, teaching faculty, and scientists to learn more about how pharmacists are trained and exciting new research underway in pharmaceuticals sciences.
"Jurisdictions across Canada have been moving quickly to take advantage of pharmacist training and expertise to broaden pharmacist scope and improve access to and quality of care," said Lisa Dolovich, pharmacist and Dean of U of T's Leslie Dan Faculty of Pharmacy. "Innovative and future-oriented health education and research programs are crucial to improving health care and meeting patient needs."
As part of the visit, Martin toured a professional practice lab where pharmacy students build clinical and technical skills, as well as the Discovery Pharmacy, U of T's dedicated campus pharmacy where faculty, students, and staff can access pharmacy services. In addition to providing health services on-campus, the Discovery Pharmacy is dedicated to research, interdisciplinary education, and fostering innovation in health care.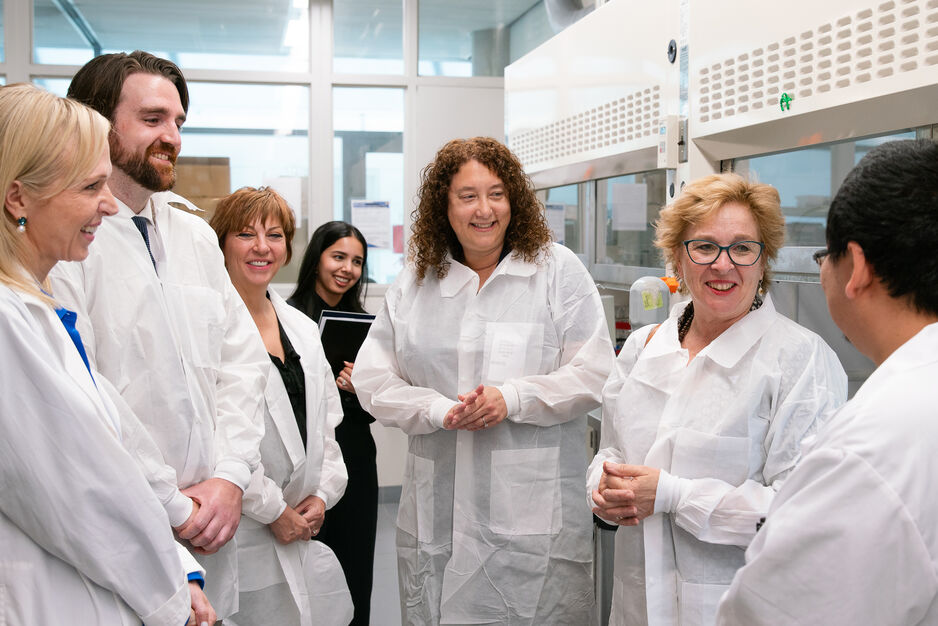 Pharmaceutical science research teams are also working to harness advances in AI and machine learning to accelerate discovery and availability of potential new treatments. Known as a self-driving lab, Professor Christine Allen is leading efforts to use automation and advanced computing to test different combinations of materials and develop optimal drug formulations.
"It was great to see the innovative approaches to learning taking place at the University of Toronto's Leslie Dan Faculty of Pharmacy. With their autonomous self-driving lab using AI to further pharmaceutical research, and their professional practice labs and Discovery Pharmacy training the pharmacists of the future, U of T is playing a major role in ensuring Ontario has enough pharmacists to ensure Ontarians can receive the care they need," said Martin.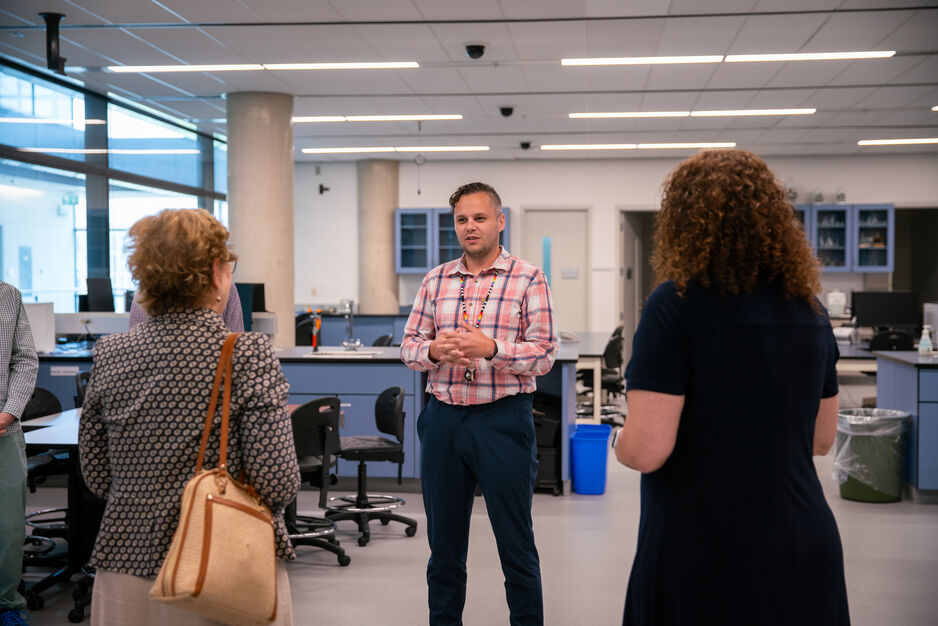 The Ontario government has laid out a commitment to putting patients at the center of the health care system, working on a variety of initiatives to make it more convenient to access health care close to home.
The ongoing and expanded role of pharmacists in Ontario is fundamental to the delivery of accessible and affordable health care, said Dolovich. "Pharmacists have demonstrated they are able to treat minor ailments, deliver injections including vaccinations to close vaccination gaps, and carry out point-of-care laboratory testing to identify uncontrolled chronic disease. It was exciting to have MPP Martin join us and learn more about how we are contributing to the future of health care."
(Article by Kate Richards, Photos by Leslie Dan Faculty of Pharmacy)
Read more about Government Relations events here.