MP Julie Dabrusin speaks on climate change in cities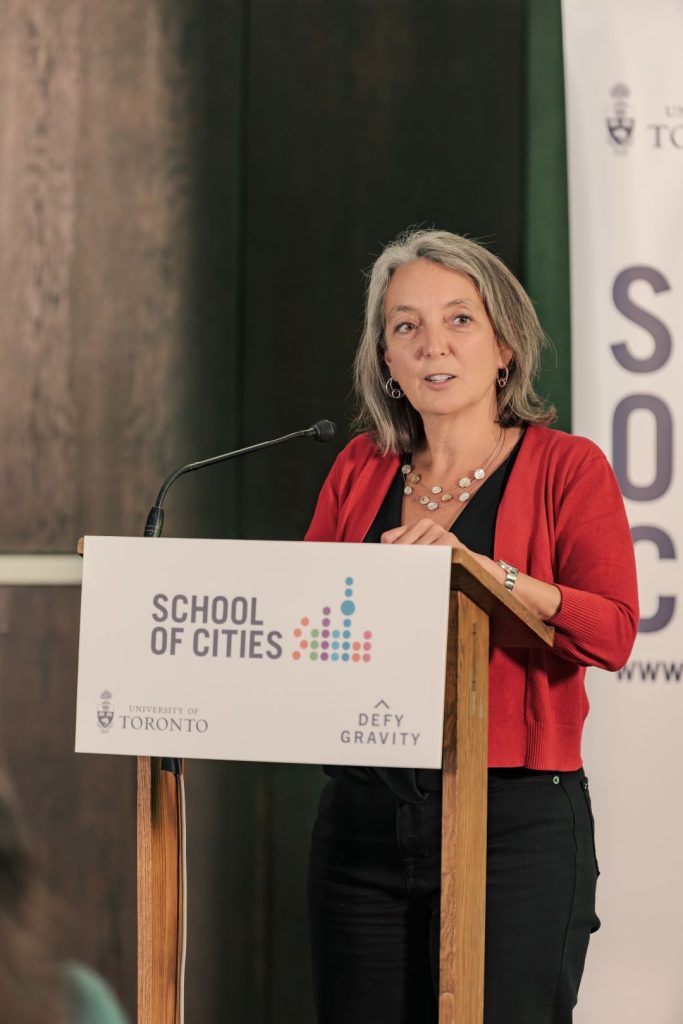 In May, Member of Parliament (MP), Julie Dabrusin provided keynote remarks at the University of Toronto's School of Cities' Climate Justice Symposium. The event brought together academics and policymakers to discuss cutting edge research and policy implications for urban communities disproportionately affected by climate change. Dabrusin reflected on the ways in which government, research and every day actions can make a difference in bringing about climate justice for all.
The themes covered at this event included: Environmental impacts on vulnerable communities, sustainability, and green house gas emissions reductions, and building community capacity to address climate injustice.  Dabrusin is Parliamentary Secretary to the Minister of Natural Resources and to the Minister of Environment and Climate Change.
The School of Cities convenes interdisciplinary urban-focused researchers, educators, students, practitioners, institutions and the general public to explore and address complex urban challenges, with the aim of making cities, urban regions and communities more equitable, sustainable, prosperous and just.
(Photo credit: Alyssa Katherine Faoro)
Read more about Government Relations events here.