Reducing congestion in focus during Minister Caroline Mulroney's visit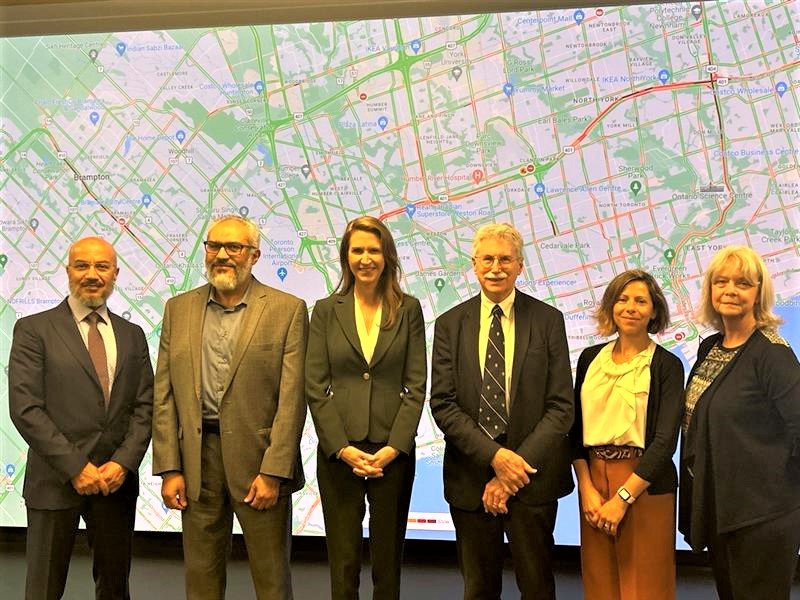 Caroline Mulroney, Minister of Transportation and Minister of Francophone Affairs, visited the University of Toronto's Mobility Network to learn more about research that aims to advance the sustainable movement of goods and people.  The Mobility Network is one of the University's Institutional Strategic Initiatives and counts 70 University of Toronto researchers from several disciplines who are working with community, business, and government partners to advance more equitable, sustainable, and efficient mobility solutions.
The Mobility Network has focused on the deployment of a variety of  methods that can be used to minimize congestion on Ontario roads while prioritizing sustainability. For example, researchers shared a presentation on AI-based traffic controls and improved public transport uptake via the GO Rail network with Minister Mulroney.
Read more about Government Relations events here.