Finance Minister Phillips and PA Cho tour U of T COVID-19 Research Labs
Rod Phillips, Minister of Finance and Parliamentary Assistant Stan Cho visited campus on July 30 to speak with University of Toronto researchers helping fight COVID-19.
Minister Phillips and Mr. Cho met with Lynn Wilson, Vice Dean of Clinical and Faculty Affairs, and Associate Vice-Provost, Relations with Health Care Institutions, Christine Allen, Associate VP and Vice-Provost of Strategic Initiatives and Scott Gray-Owen, Director of the Containment Level 3 (CL3) Facility.
U of T has rapidly repositioned and mobilized resources to support COVID research with support from the federal government, Ontario's COVID-19 Rapid Research Fund, and community donations. U of T launched a $9M COVID-19 Action Fund that is supporting 33 research projects designed to have immediate and tangible impact on the health of individuals, communities and front-line care.
On the tour, the Minister and his PA spoke with researchers at the CL3 lab who are working on understanding and arresting the virus. The lab is also providing researchers from outside U of T with 24-7 access to virus samples that are needed to investigate and test COVID-19 vaccines, diagnostics and related solutions.
Earlier this month, the CL3 Lab validated that surgical masks designed by a Quebec company can deactivate 99% of COVID-19. Minister Phillips and Mr. Cho tried out the masks on their visit.
To read more about the CL3 masks, click here.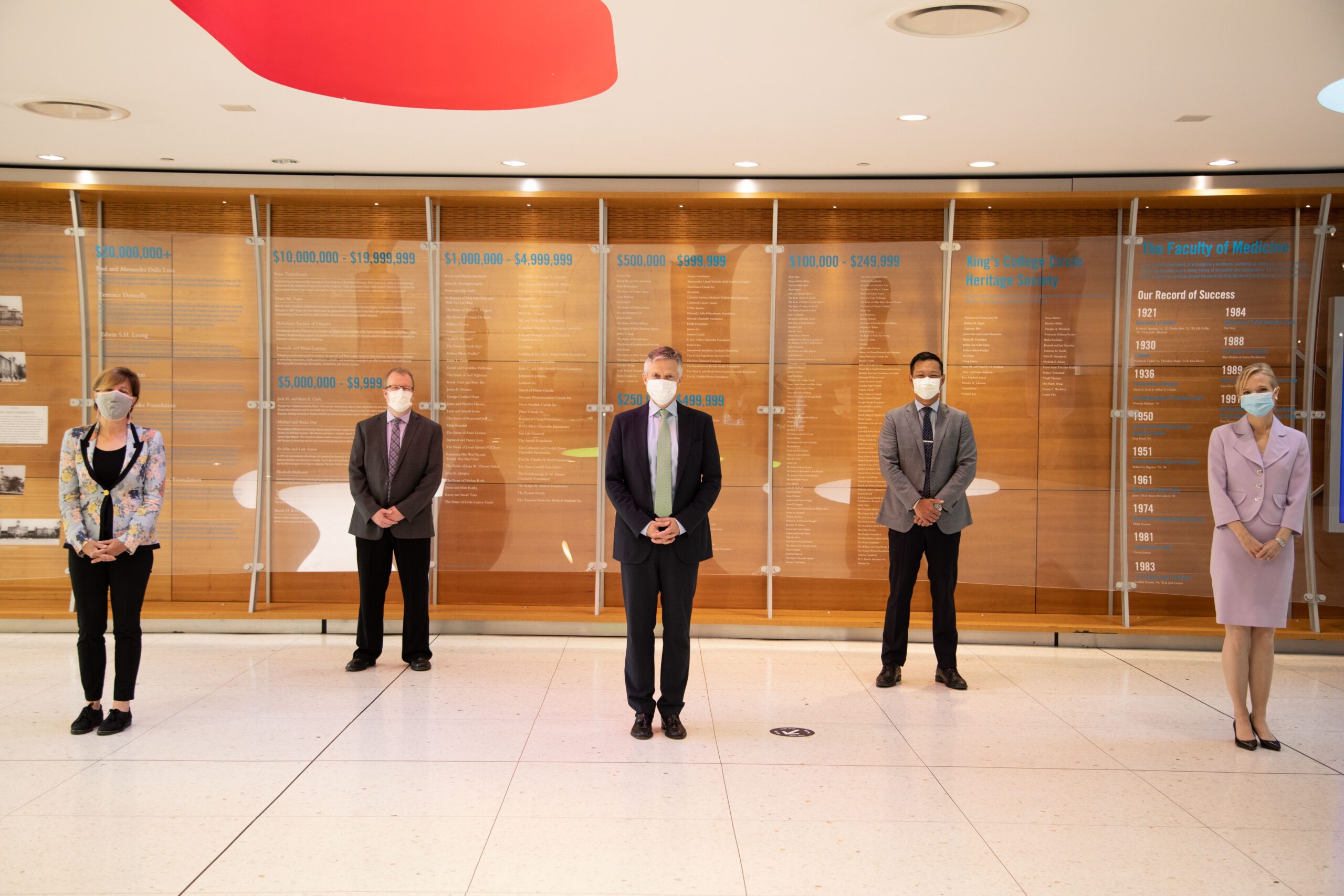 Research by the University of Toronto and our hospital partners is contributing to the global fight against COVID-19. Eight teams from U of T and 18 at the University's partner hospitals are recipients of the latest round of support from the Canadian Institutes of Health Research (CIHR).