Unveiling Ursula Franklin Street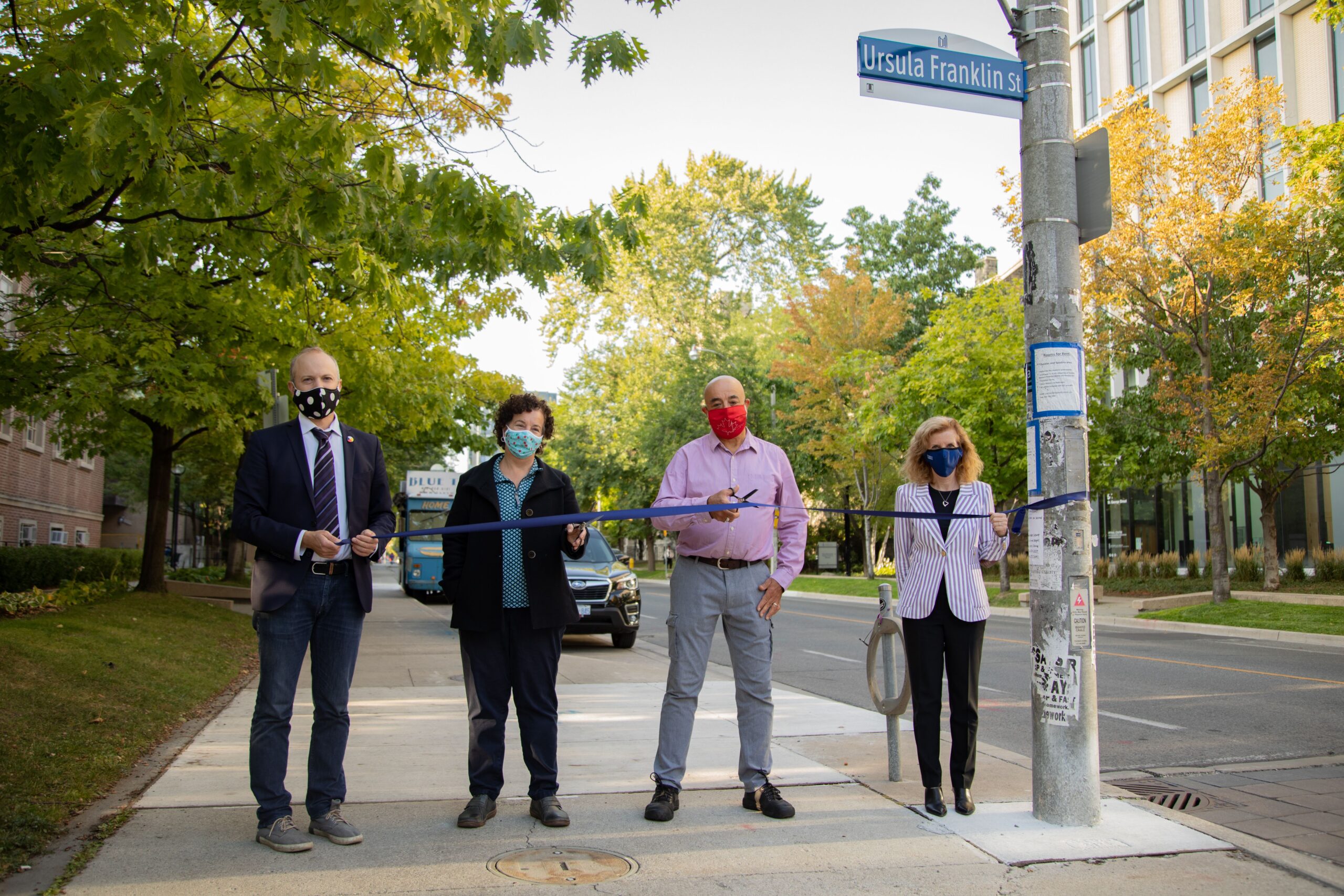 (From Left to Right: City Councillor Mike Layton, Monica Franklin, Martin Franklin, Vice President and Provost Cheryl Regehr)
This September, the University of Toronto celebrated Dr. Ursula Franklin, an extraordinary scientist, educator, and inspiration to generations of students with a ceremony to mark the re-naming of a downtown street on St. George campus in her honour.
Ursula Franklin begun her 40-year teaching career at U of T in 1967, when she joined the Department of Metallurgy and Materials Science, becoming a full professor in 1973. Dr. Franklin published over 70 scholarly papers and was a major contributor to her field, and to the history and social impact of technology. A revered mentor, Dr. Franklin became the first woman to receive the U of T's highest academic accolade, the "University Professor" designation.
A champion for women and girls, she received the Governor General's Award for her work advancing gender equality, 20+ honorary degrees from other universities, and was appointed Companion of the Order of Canada, and Member of the Order of Ontario. For her contributions to neighbourhood planning, Dr. Franklin was also given the Award of Merit from the City of Toronto in 1982.
On Sept 21, GRO hosted photo-op and ribbon cutting to commemorate the renaming of Ursula Franklin Street. The ceremony was attended by members of the late scientist's family, Toronto City Councillor Mike Layton, Vice President and Provost, Cheryl Regehr, and Dean of Engineering, Chris Yip.
The new Ursula Franklin street runs between Spadina and St. George Street and is steps away from U of T Engineering, where she spent most of her professional life. At the unveiling, City Councillor Layton, Vice President and Provost Regehr, as well as daughter Monica Franklin spoke about Dr. Franklin's wide reaching academic and social impact.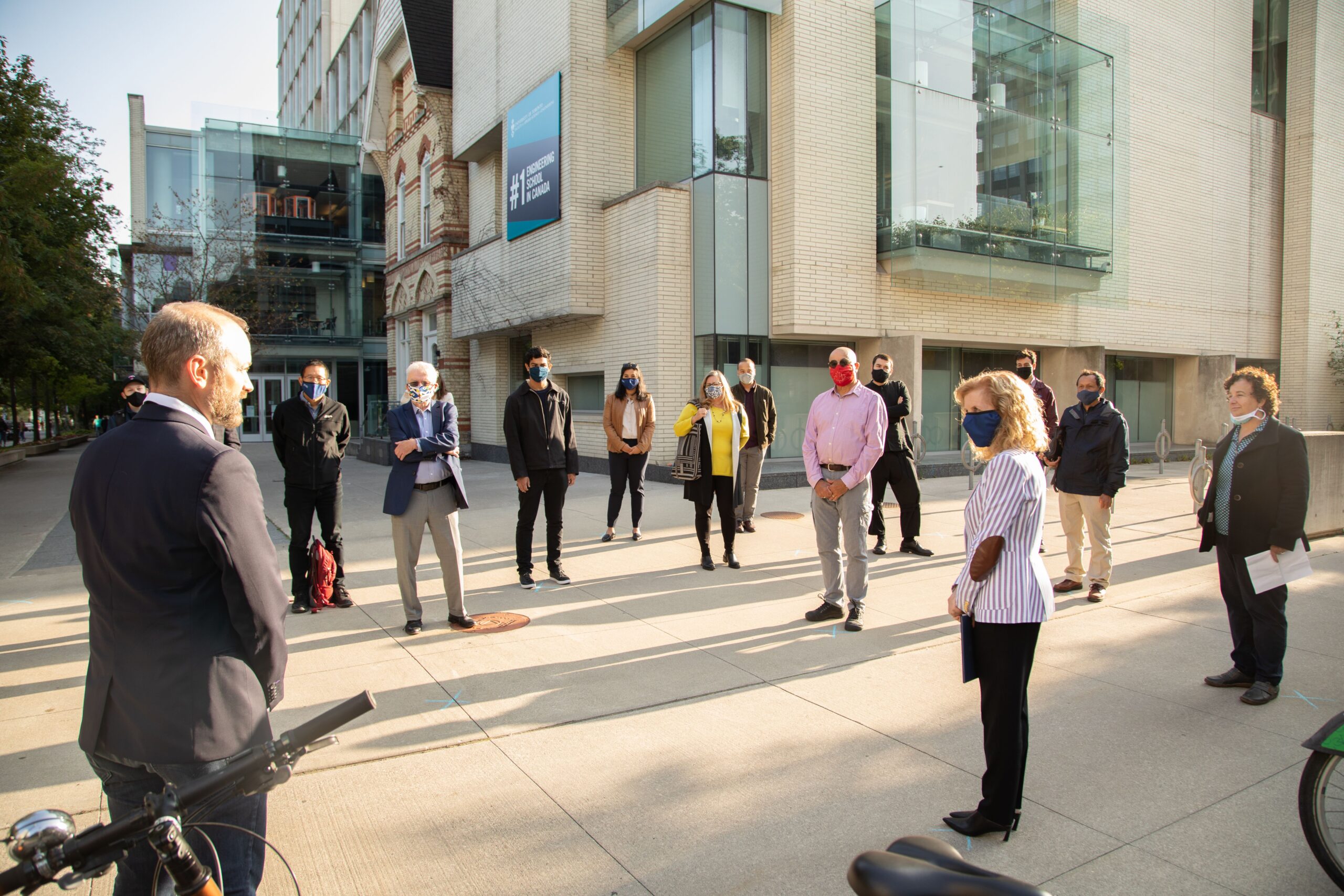 The City re-named Ursula Franklin Street back in March 2020, after a unanimous vote from Toronto East York Community Council. Ursula Franklin Street replaces the former Russell Street, named after slave owner Peter Russell, an official of Upper Canada who fought against abolition. The motion to rename the street after pioneering scientist and feminist was initiated by Michael Valpy, senior fellow at the Munk School of Global Affairs and Public Policy.
To read more, Click here