Environment Minister Jeff Yurek tours UofT's Campus and BioZone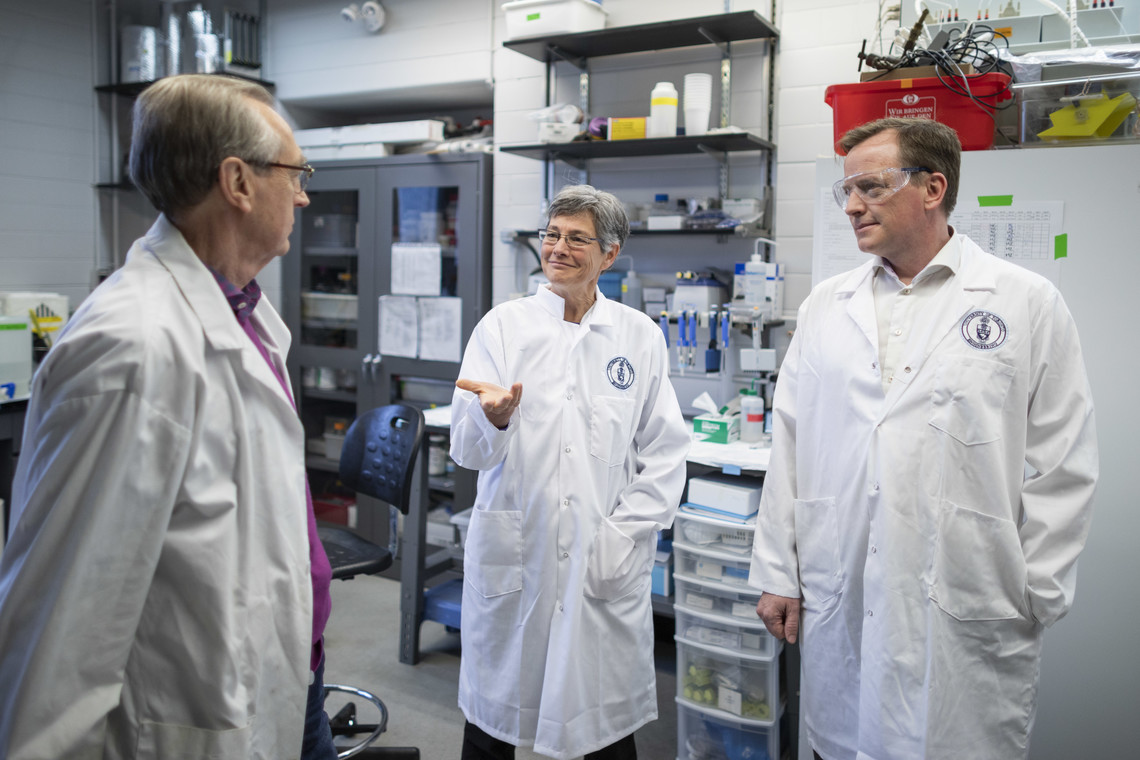 Jeff Yurek, Minister of the Environment, Conservation and Parks, and MPP Elgin-Middlesex-London visited U of T's BioZone on February 4th.
Minister Yurek, a U of T Pharmacy grad, toured the St. George campus and talked about the University's Low Carbon Action Plan with U of T President Meric Gertler, Scott Mabury, Vice-President, Operations and Real Estate Partnerships, and Ron Saporta, Chief Operating Officer, Property Services and Sustainability.
Minister Yurek learned how the BioZone's multidisciplinary teams are contributing to all stages of biotech development, from research to the creation of commercially viable bioproducts. Bioproducts are alternatives to petrochemicals that are made from renewable waste materials, require less energy to produce, and release fewer greenhouse gases and toxic by-products back into our environment.
U of T's bioengineers are using anaerobic digestion technology, to breakdown organic wastes, and reduce the amount of waste sent to landfills. The process produces renewable energy, and returns nutrients to the soil as fertilizer.
To read more about UofT's BioZone, click here.
(From left-right: Nigel Guilford, Adjunct Professor, BioZone, Elizabeth Edwards, Director of BioZone, Professor, U of T., Jeff Yurek, Minister of the Environment, Conservation and Parks and MPP Elgin-Middlesex-London.)