$4 million federal funding for UofT researchers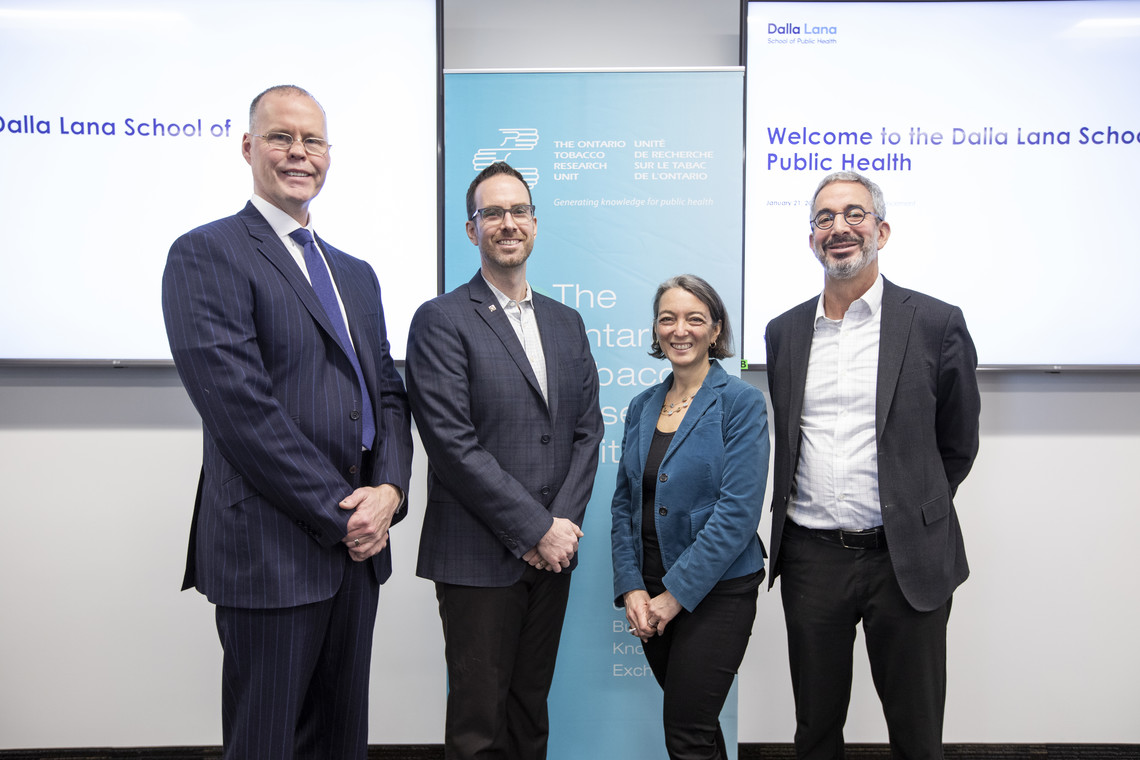 Julie Dabrusin, MP for Toronto-Danforth, and U of T alumna, announced $4 million in federal funding for two University of Toronto-led projects aimed at curbing smoking and vaping. The announcement came on behalf of the federal health minister Patty Hajdu, at the Dalla Lana School of Public Health during National Non-Smoking Week
"The projects we are supporting today … will better help them as they make this positive change in their lives – and encourage others to follow in the same footsteps." Minister Hajdu said in a statement. "I want to encourage the thousands of Canadians who will take their first steps toward quitting smoking".
The first initiative receiving a $2.8 million grant, is the All Together Now! Project targeting higher smoking rates in the LGBTQI2S+ community. The project will support around 114,000 LGBTQI2S+ community members in Toronto, Thunder Bay and Montreal to quit smoking and live healthier lives. Working with the Canadian Cancer Society, Egale Canada and LGBTQI2S+ community members and local influencers, the initiative will create a social media strategy to reach smokers and marketing to reduce stigma. The project will provide online resources, and barrier-free smoking cessation programs, for example free nicotine replacement therapy.
Another $1.3 million will go to U of T's Ontario Tobacco Research Unit, to help to address the next generation of nicotine addiction, vaping habits among youth and young adults (ages 16-29). This investment, allocated over 36 months, will help fund the development and implementation of vaping cessation interventions. This is in alignment with Canada's Tobacco Strategy, a broader plan by the federal plan to reduce tobacco use 5% by 2035.
(From left-right: Adalsteinn Brown, Dean, Dalla Lana School of Public Health, U of T., John Atkinson, Director, Cancer Prevention and Tobacco Control at the Canadian Cancer Society, Julie Dabrusin, MP for Toronto-Danforth, and Robert Schwartz, Professor, Dalla Lana School of Public Health, U of T.)