MPPs Jessica Bell and Chris Glover Visit U of T's BioZone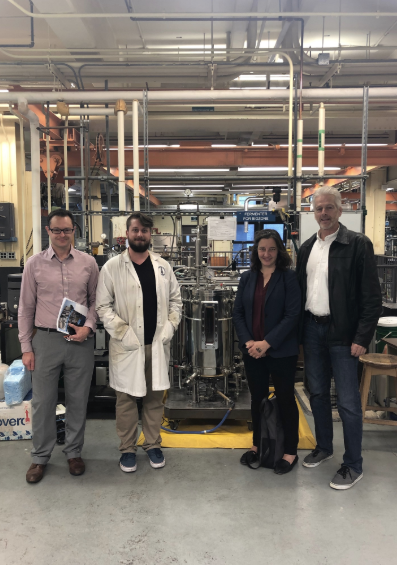 Jessica Bell, Member of Provincial Parliament for University-Rosedale and Chris Glover, Member of Provincial Parliament for Spadina-Fort York, visited the University of Toronto's BioZone today. BioZone researchers are discovering ways to make, scale up and commercialize products that reduce carbon emissions, recycle waste, clean industrial contaminants and reduce petroleum use, among other commercial applications that promote sustainable, healthy environments.
Research conducted at BioZone is supporting the circular economy by ensuring that in-demand products in sectors such as agriculture and forestry have end-of-life solutions prior to their commercialization.
Please click here to learn more about U of T's BioZone.