Universities key to Toronto's post-pandemic competitiveness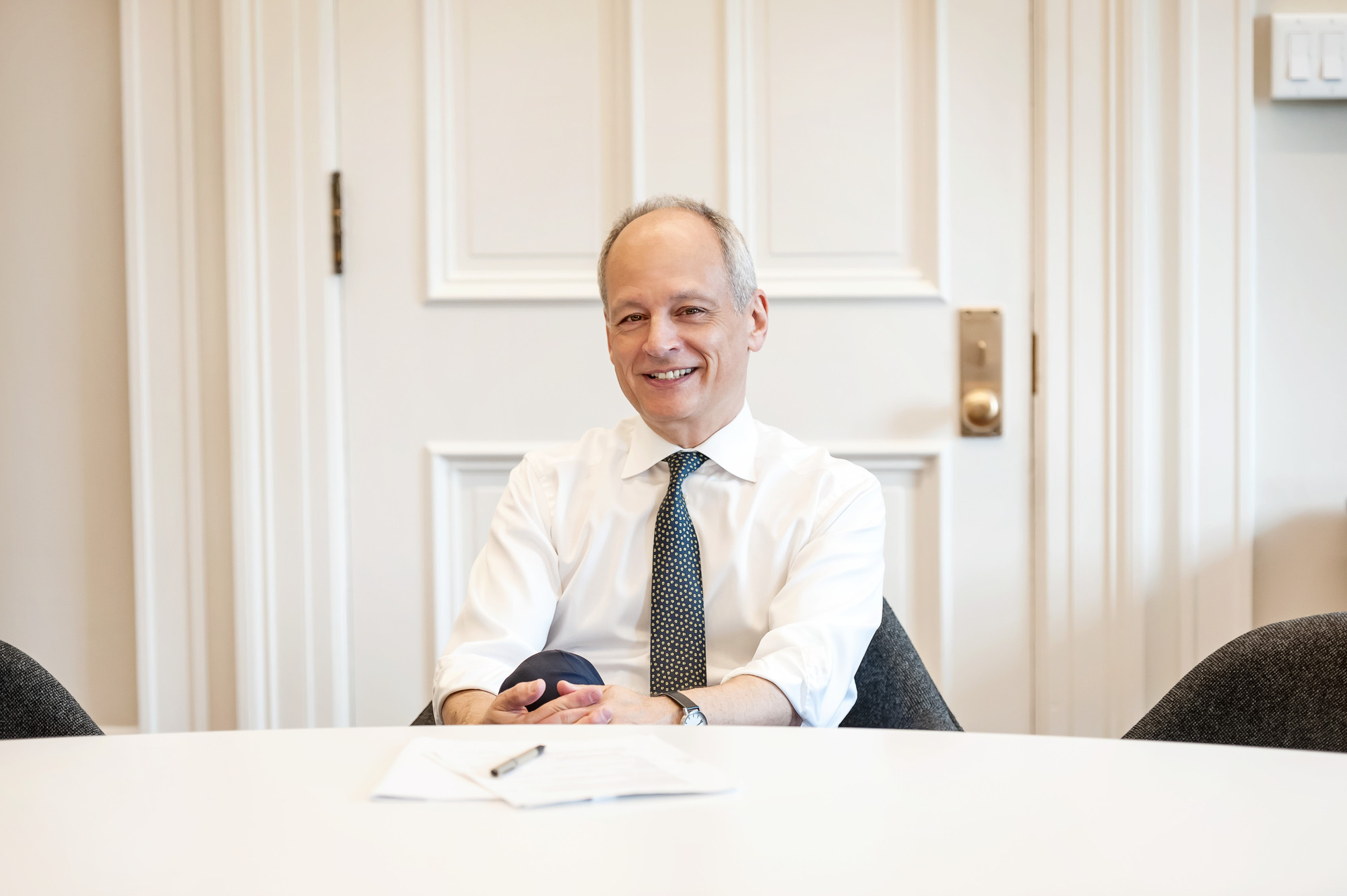 Universities and colleges have a critical role to play in the Toronto region's recovery from the COVID-19 pandemic by attracting the world's brightest minds and providing a steady stream of talented workers to fuel the economic sectors of the future.
That was one of the key messages delivered by University of Toronto President Meric Gertler at the recent Toronto Region Board of Trade (TRBOT) Reimagining Our Workforce Summit.
"This is an issue that is of interest not just to university and college presidents, but to businesses, landlords, hospitality venues and more," President Gertler said, noting the many ways post-secondary students contribute to the Canadian economy, from working as part-time employees and renting apartments to ordering take-out food.
U of T will also continue to draw top scholars and professional talent whose contributions to the region's economy support productivity and competitiveness, President Gertler said. He highlighted the success of the Vector Institute for Artificial Intelligence in attracting and retaining AI experts in the region. He said other sectors could consider emulating the Vector Institute's model of aligning public and private investments in research to attract talent and encourage entrepreneurship.
"Most importantly [these investments have] stimulated the uptake of artificial intelligence tools across a wide range of sectors in the Toronto economy and well beyond – in transportation, retail, manufacturing and finance – and helped transform those industries and make them more competitive," he said.
"We can use that model in other sectors like health-care, life sciences and clean technology, and focus on developing made-in-Canada solutions to the world's most pressing problems. [We can] recruit the best minds around the world to work here alongside our brilliant Canadians, and do fantastic things."
(By Rahul Kalvapalle)