U of T Scarborough's EaRTH to develop green technology hub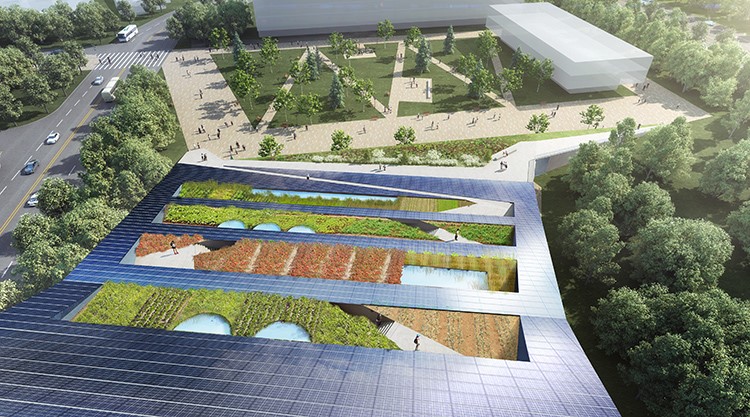 A new partnership involving five universities and colleges across the eastern Greater Toronto Area is bringing a training and innovation hub for green technology to the University of Toronto Scarborough.
The Environmental and Related Technologies Hub (EaRTH), located on the U of T Scarborough campus, will develop the region's green and sustainable technology sector through research, academic programming and commercialization of advanced technology.
"EaRTH will enable the next generation of green-technology innovators to thrive," says Andrew Arifuzzaman, U of T Scarborough's chief administrative officer.
"We're in an environmental crisis and the urgency of the situation requires immediate action that can only be solved with the greatest minds working together, which we have right here."
The partnership, which includes U of T Scarborough, Centennial College, Ontario Tech University, Durham College and Trent University, will foster world-class environmental science research, training opportunities for existing and future jobs in the green-tech sector, as well as translating new knowledge and innovation into entrepreneurship.
Read more (Don Campbell)