U of T's start-up culture, AI talent will light up Collision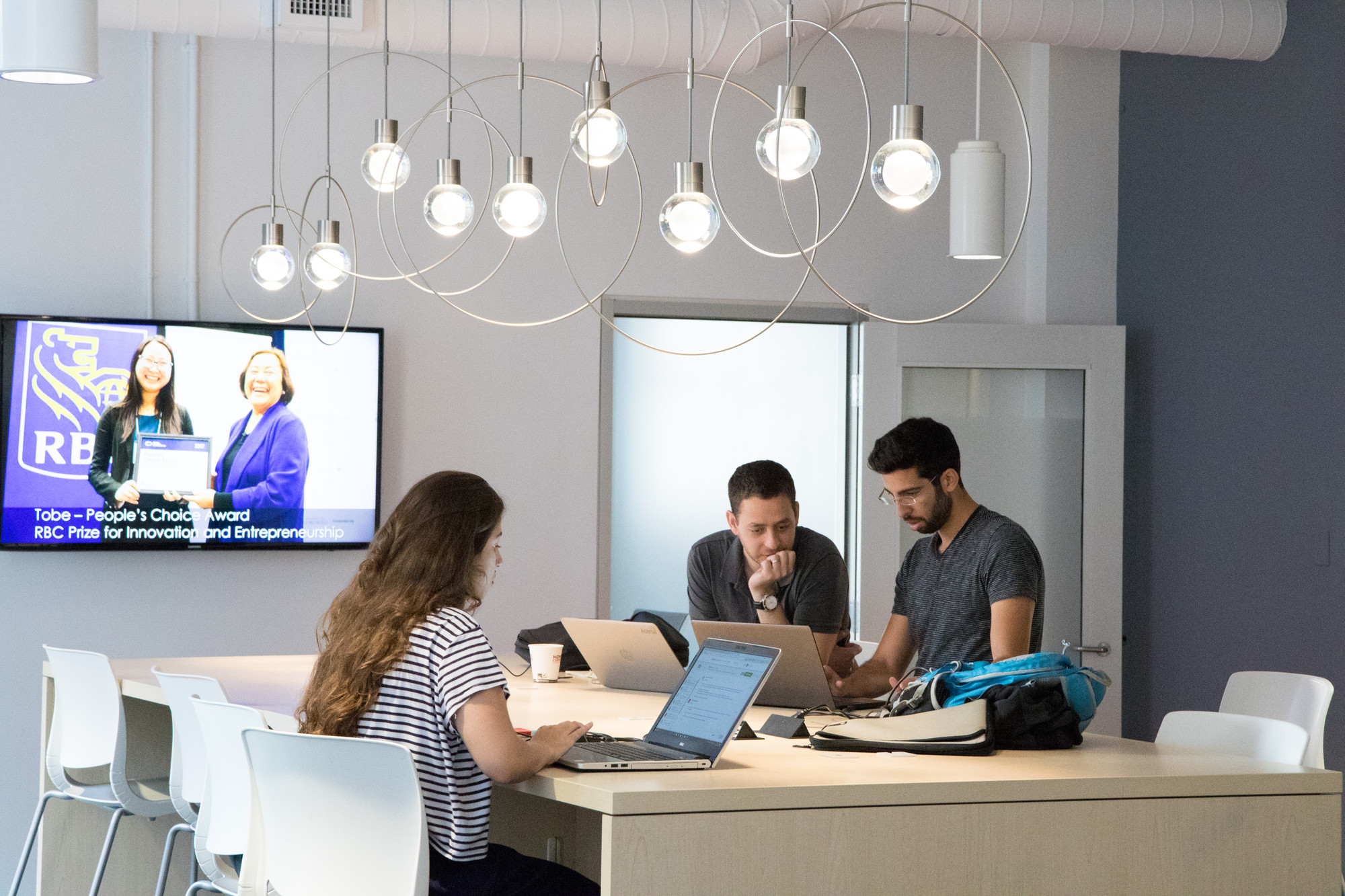 Tens of thousands of attendees from 120 countries, almost a hundred business and government trade mission delegations, countless ambitious start-ups and venture capital firms: this week, Toronto will see all of these elements meet at Collision, North America's largest tech conference. As federal and provincial governments consider how to best support an innovative, globally competitive economy, Collision underscores that the recipe includes talent, ideas and capital.
There will be no shortage of debate on how those ingredients should be calibrated to accelerate growth. One panel will speak directly to policy-makers, with investors offering their advice on how government can be more accountable and efficient. Another will feature Navdeep Bains, Minister of Innovation, Science and Economic Development, in a conversation on the impact of automation.
"Collision is an enabler. It can help accelerate the commercialization process through our teams meeting the right people and getting funding to help them grow," says Keri Damen, managing director, University of Toronto Entrepreneurship. "A lot of people try to figure out what the secret sauce of Silicon Valley is, and it's [partly] having a lot of experienced tech people and investors in a relatively small geography who are very well-connected, operating in a fast-moving start-up culture with easier access to funding. Collision is bringing those people from Silicon Valley and all across the globe to Toronto to connect with us," Damen says.
With over 500 start-ups in the past decade who have raised $1-billion in investment, the U of T entrepreneurship ecosystem is central to the tech and advanced manufacturing connections in Ontario's Innovation Corridor. The Vector Institute for Artificial Intelligence, whose chief scientific advisor is University Professor Emeritus Geoffrey Hinton, and start-ups leveraging machine learning in applications from legal to biotech, have made Toronto a magnet for world talent in AI.
Damen points out that the Toronto-Waterloo region moved up three spots to be ranked No. 13 in the world for its start-up ecosystem and first in Canada by the latest Startup Genome Report.
"Combining our assets and working together is raising our global profile. I have seen strong linkages across regions here, and through Collision, we are creating stronger linkages across Canada," Damen says.
She explained how the University is preparing start-ups to make the most of the three-day event and collaborating with the City of Toronto to support local start-ups to build strong regional networks and reach new global markets.
Q: How is the University of Toronto helping campus start-ups navigate Collision?
We are helping the U of T innovation ecosystem capture the opportunities that Collision can bring them. University of Toronto Entrepreneurship is essentially acting as the front door for the many innovation and entrepreneurship groups at U of T, encouraging a strong U of T presence at Collision across all groups and actively promoting our University start-ups that are part of the "Alpha" stream showcasing at Collision. [Alpha companies are early-stage start-ups with outstanding potential].
We are also working closely with the City of Toronto and the Trade Commissioner Service's initiatives to showcase the Innovation Corridor. For example, we've connected the Trade Commissioner Service's 70 plus inbound trade delegations to our 10 incubators as well as to key faculties to ensure they are all aware of these global opportunities.
Apart from the entrepreneurship side, we've also had a lot of requests coming in from potential global funders of research partnerships. To meet demand, the Innovations and Partnerships office is hosting daily innovation tours for these audiences from ONRamp, a collaborative space that connects U of T entrepreneurs with those at partner organizations including Queen's, Waterloo, Western, and McMaster.
Q: Collision decided to locate in the city for the next three years because of Toronto's strong reputation as a hub for tech talent and research. Are investors here also looking to recruit companies to relocate?
From what I've seen, there is already more of a pull for our start-ups to stay in (or return to) Toronto and in Canada as we become elevated globally. We've had several start-ups at U of T that have gone down to Y Combinator, the famous seed incubator in Silicon Valley. They go down there for connections and funding, and then come back. When I ask them why they didn't stay in Silicon Valley, they say it's because there is so much happening here: the ecosystem is thriving, it's easier to hire talent with so many excellent universities nearby, and for AI, this is the place to be [with the Vector Institute].
Q: How does an event hosted in Toronto help drive entrepreneurship in Ontario and in Canada?
From the beginning, Collision was an opportunity not only for the local innovation corridor, but also for Canada. The city's working group on Collision included Vancouver and Montreal alongside the GTA and Waterloo. That is continuing during the event: on May 21st the City [is hosting] a Toronto-Montreal ecosystem summit discussing how Toronto and Montreal can work together to grow their ecosystem. We're all working together to put Canada on the global stage.
I am optimistic that Collision will encourage our start-ups to think global and to go global earlier, learning from the experience of other start-ups — like U of T alumni Allen Lau, co-founder of Wattpad —who have done it. The tendency for Canadian entrepreneurs can sometimes be to focus on the product and the Canadian market first and to go global later. But given our market size, if we would like to create start-ups, I think you have to plant the seed to go global earlier. To do that, they have to connect with a global audience and learn from those who have done this.
Q: Twenty-five thousand to 30,000 people are expected at Collision this week. What will they take home?
We are going to have talent, start-ups, and corporate companies from the U.S. and around the globe come to check out Canada and learn about our strengths and see what opportunities are here for them. They are also coming to learn what's happening on the cutting edge from the speakers and the more than 1000 start-ups showcasing. People are really looking to connect to other innovators and to discover the next big idea. Collision offers the University and the region a chance to have our innovators in that mix and showcase ourselves on a global stage.