U of T removing barriers of cost, anxiety to study abroad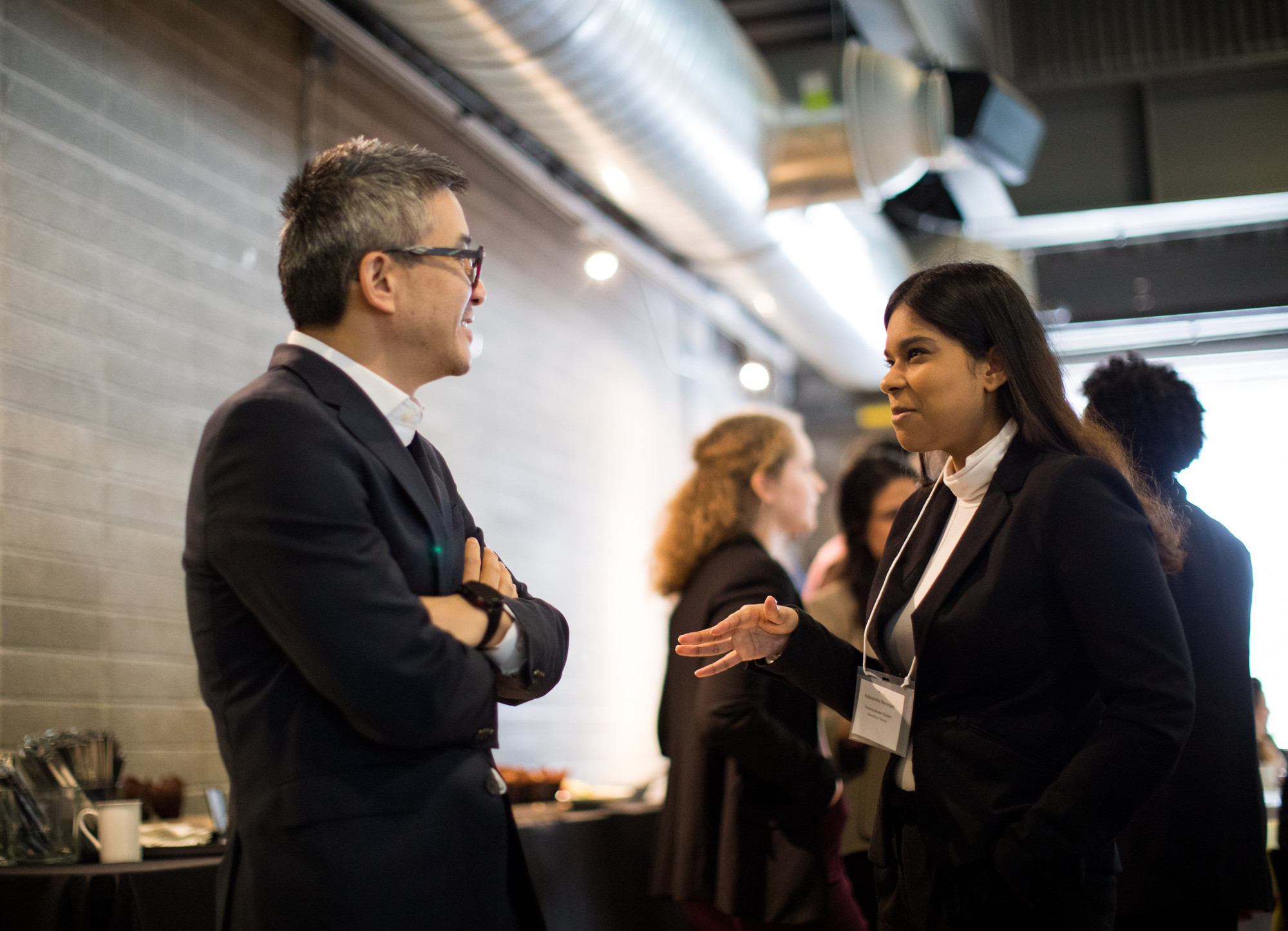 Canada is one of the most popular global destinations for international students, but only sends about 11 per cent of domestic students abroad. Universities have advocated for increased attention to growing those numbers, surveying their students to identify potential barriers, and highlighting to governments how people-to-people exchange and knowledge can help diversify Canada's trade relationships.
For Joseph Wong, Vice-Provost and Associate Vice-President, International Student Experience, the economic and cultural benefits of outbound mobility are undeniable. "Intercultural agility is a good in itself," Dr. Wong says. "The reduction of anxiety about being in a different culture is also an asset. And it's an economic asset."
With a new $148-million investment in an International Education Strategy announced in the March federal budget, to be dedicated to outward student mobility and education promotion, the government strongly signalled it heard that message. We asked Wong to talk about how his unit is planning to hike the number of students who integrate an experience abroad into their studies.
Q: How are you looking to deploy the new funding from the federal government?
We have a target of 30 per cent of U of T students having a study abroad experience. We are currently at 23 per cent, growing from 17 per cent just two years ago. We don't know exactly what the government has in mind, but we have been preparing ourselves toward that target.
Let me give you an example. In the past year, 23 per cent of the undergraduate graduating class did study, work or research abroad during their degree. But we also know that a third of the students who are accepted into a learning abroad experience end up not taking it. We had hunches about what the constraints may be, so we surveyed those students.
We discovered that financial constraints, and concern from students about the opportunity cost — about how study or research or work abroad may lengthen their program — are important.
That has led us to triple needs-based bursaries for study abroad from $1-million to $3-million over the next couple of years. We imagine any new funds will be used not only to increase the number of bursaries, but also to increase the amount each bursary provides.
At the same time, the Centre for International Experience is working with specific divisions and departments to create structured pathways in programs. That way students can see that this kind of experience is not going to derail you from completing your degree, that it will enhance it.
Q: Once the constraints are reduced, how are you getting students also excited and curious about new areas of the world to explore — areas where Canada may currently lack economic and political expertise?
We have eliminated many of the steps in finding an experience. All of the study abroad opportunities are available on the portal of the Centre for International Experience, sorted by region of the world.
In addition, we intend to increase the range of options available to our students. We want to grow the professional and research experiences students have abroad, and the work experiences.
This year, course-based study abroad that includes research grew: We had 667 undergraduates participate in a research-abroad program, almost 100 per cent more than last year.
Q: How can outbound mobility serve Canada's economic goals?
In my research on global production networks, we are studying the global digital economy, and we have been looking at the presence or absence of Canadian firms working in different regions, specifically in Asia. And what we find is that Canadian firms are more likely to go to countries and geographies that they are familiar with. A lot of opportunities are being missed because of Canada's lack of familiarity.
If we are looking to engage in more economic activity around the world, if future leaders can gain that kind of experience at a young age, then we are in a much better position.
(U of T Professor Joseph Wong speaks to U of T student Kassandra Neranjan at the 2019 Reach Symposium. Photo by Lisa Lightbourn)