U of T mourns the death of Queen Elizabeth II, lowers flags to half-mast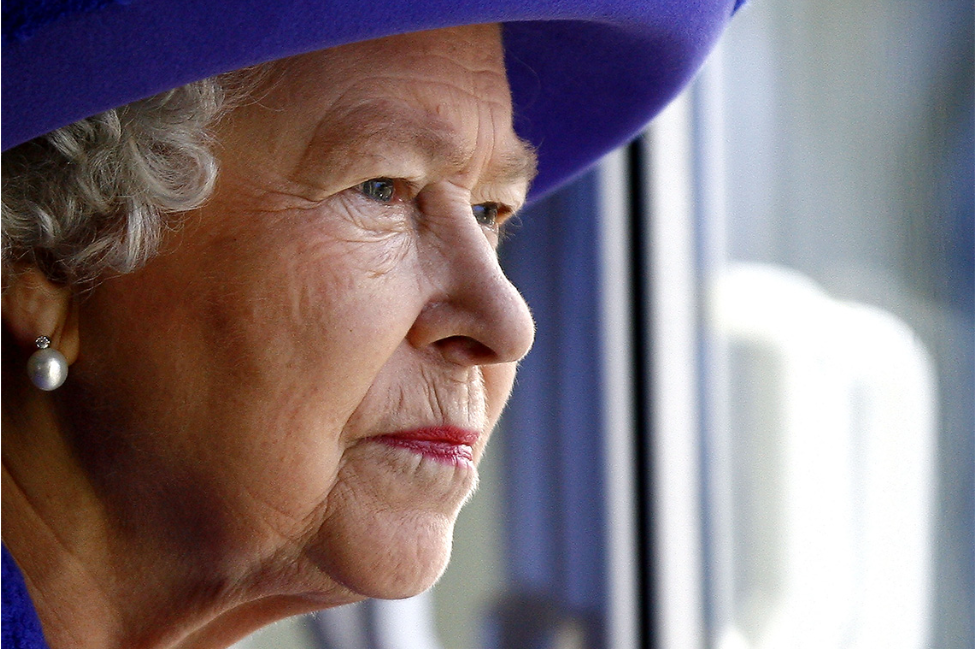 The University of Toronto is mourning the death of Her Majesty Queen Elizabeth II, the longest-serving monarch in British history, who visited the university on numerous occasions.
Flags on all three U of T campuses are being lowered to half-mast in memory of the Queen, who died Thursday at Balmoral Castle in Scotland at the age of 96. They will remain at half-mast until the day of her state funeral.
The university will also mark the event by having carillonists play the bells in Soldiers' Tower on Friday at noon, tolling the largest bell once for each year of the Queen's age at the time of her passing. God Save the Queen and O Canada will also be played.
U of T President Meric Gertler said the U of T community joins all Canadians in mourning the loss of the sovereign, noting that, before acceding to the throne, she promised to devote her life to the service of her people.
"She fulfilled that promise with unparalleled grace and dignity, and in so doing set a magnificent example for us all," President Gertler said in a statement. "Her unfailing devotion to duty has been a constant source of strength and continuity for generations of Canadians as well as countless others around the world.
"Indeed, it is difficult to imagine a world without her."
Her Majesty Queen Elizabeth II, who died at the age of 96, was the longest-serving monarch in British history (photo by Tim Graham/Getty Images)