Scarborough Charter event explores next steps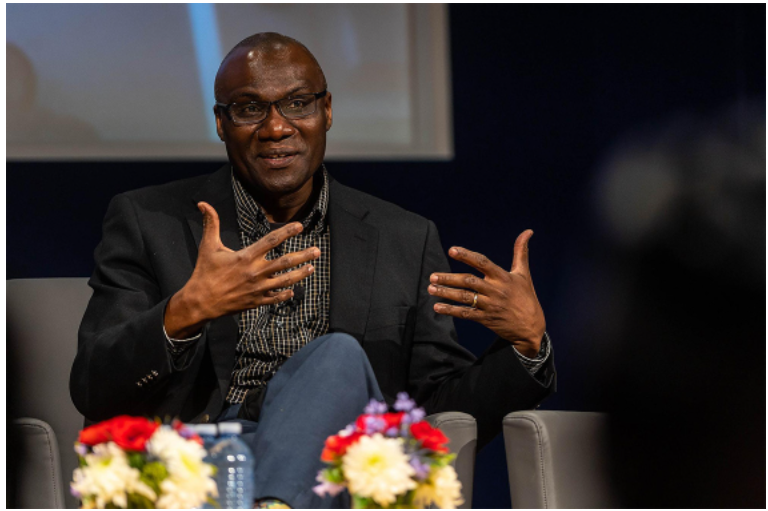 Canadian universities and colleges that signed the historic Scarborough Charter are looking at ways to support Black flourishing across Canada.
"The opportunity to flourish, thrive and to be successful is very much tied into the success of our institutions," says Wisdom Tettey, chair of the Scarborough Charter's steering committee and vice-president and principal at the University of Toronto Scarborough. "If we want to be really healthy, inclusive places, people have to be able to achieve their fullest potential."
It's been six months since about 50 universities and colleges across Canada signed the Scarborough Charter, a series of commitments to fight anti-Black racism and further Black flourishing in higher education.
The University of British Columbia recently hosted an inaugural forum that brought signatory schools across Canada together for the first time. UBC also teamed up with Simon Fraser University to host a closing symposium, titled "Community Making and Black Flourishing Through the Scarborough Charter." Panels were open to the public in-person at UBC and via livestream.
"The fundamental goal was to make sure people could see the relevance of the charter in their everyday life," Tettey says. "A core part of the charter is continuing to have this work be informed, shaped and co-created by communities."
In one of the event's four panels, undergraduate and graduate UBC and SFU students shared their experiences navigating university and discussed ways to create a new system of supports for Black students. Another panel had activists speak on ways academic institutes can connect with Black communities.
Panellists highlighted white supremacy in higher education as a major obstacle to Black flourishing. Several mentioned that Black people must fight to have schools acknowledge the systemic barriers they face.
"You need doors open, you need to address what is referred to as gate-keeping, and that gate-keeping is shaped by deficit thinking, by the tyranny of low expectations and by denying the value and humanity and dignity of Black folk," said Malinda Smith, vice-provost and associate vice-president research (equity, diversity and inclusion) at the University of Calgary and member of the Scarborough Charter's steering committee.
(Photo: Wisdom Tettey, vice-president and principal of U of T Scarborough, was a panellist at an inaugural Scarborough Charter event cohosted by UBC and SFU/photo courtesy of UBC)
By Alexa Battler