Experts discuss Canada's bioinnovation ecosystem at Medicine by Design event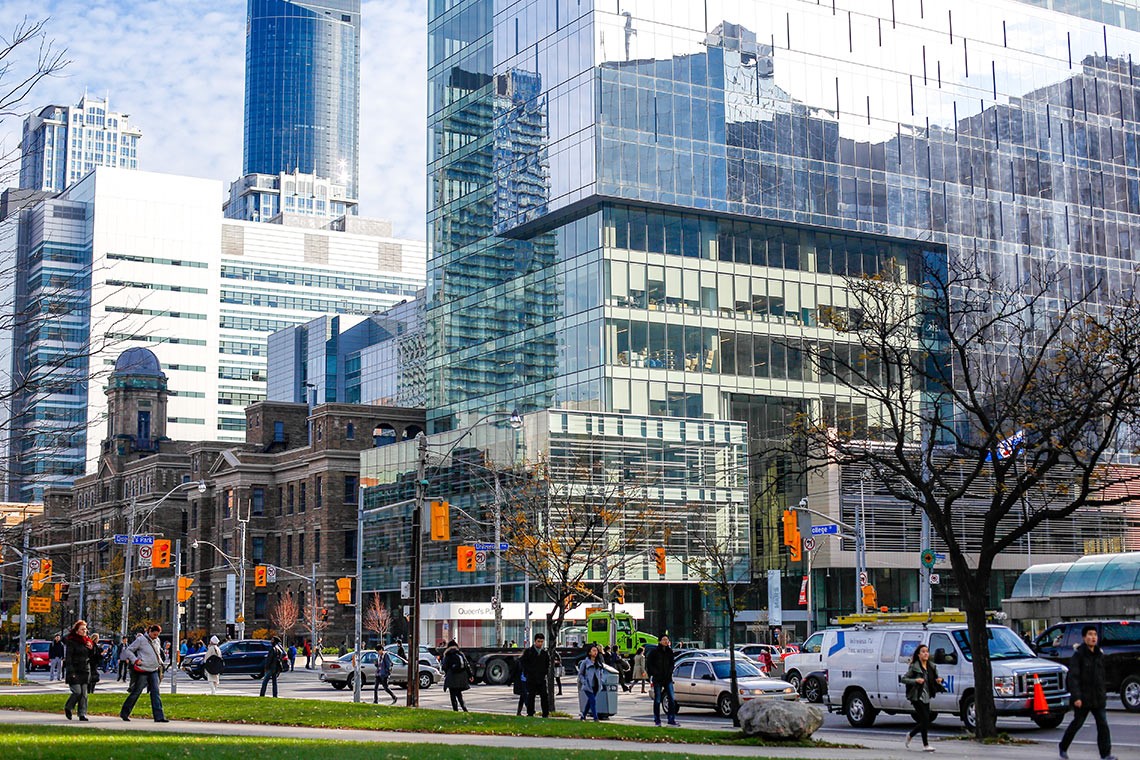 What can the unprecedented speed of vaccine development during the COVID-19 pandemic teach us about strengthening our bioinnovation ecosystem?
For David Walt, a professor at the Wyss Institute for Biologically Inspired Engineering at Harvard University, many of the pandemic's innovations promise to have a lasting effect since, as a society, we "now have some of the tools in place to help catalyze continued innovation and collaboration" in the field.
"Everyone who was working on [COVID-19] had the potential to be affected by it. It was a global imperative that we all co-operate," he said during a recent symposium hosted by the University of Toronto's Medicine by Design program.
Walt, who co-leads the Mass General Brigham Center for COVID Innovation, made the remarks during a panel discussion titled "Strengthening Our Bioinnovation Ecosystem" that followed his plenary talk.
The symposium – "A Systems Approach to Regenerative Medicine" – was held over two days and attracted more than 500 registrants. It included talks from invited speakers Ruslan Medzhitov, a professor in the Yale School of Medicine at Yale University, on the topic of inflammation systems biology; and Linda G. Griffith, a professor in the department of biological and medicalengineering at the Massachusetts Institute of Technology (MIT), who spoke about organ-on-chip technologies, including their application to endometriosis.
The panel discussion on strengthening the bioinnovation ecosystem looked at the symposium's broad theme in a more "holistic fashion," said Medicine by Design Executive Director Michael Sefton, who is also a University Professor in the department of chemical engineering and applied chemistry and the Institute of Biomedical Engineering.
"[We're] looking at health-care systems and innovation systems with a focus on health policy and social science lessons learned from COVID-19."
Read more (Julie Crljen)