Educational institutions can meet the skills demand in the automotive industry, AVIN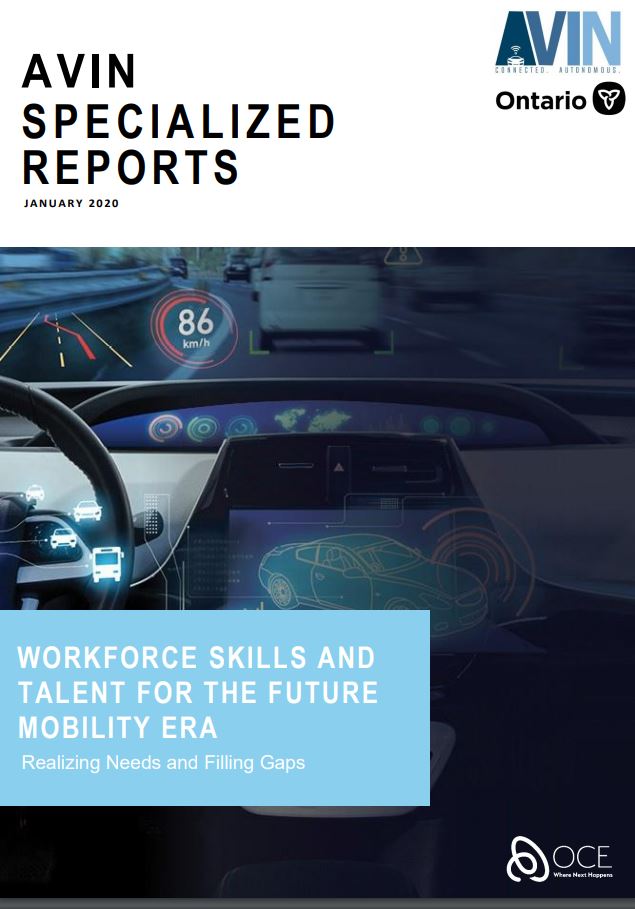 This report highlights how educational institutions can meet the need for skills in demand in the automotive and mobility industry.
The automotive industry will increasingly need a mix of skills including technological, engineering and mathematic skills which go beyond the specific designations such as programmers or engineers. These will need to be complemented by general skills such as research, strategic thinking, implementation, communication, problem-solving and leadership skills. University programs can develop both types of skills.
Companies will need to compete for talent by investing in upskilling their employees' skills throughout their careers. Otherwise, the auto industry may find itself outcompeted for talented workers by demand from software developers and video gaming companies.
Government can work as a link between companies and educational institutions to fund various programs and initiatives that are easily accessible by the public to mitigate the skills gap.
At the University of Toronto, the School of Continuing Studies is already offering 24 such courses that range from technical to soft skills required for this new industry. These courses are designed to leverage the federal government's new Canada Training Credit which provides Canadians with a refundable tax credit to keep up their skills.
Read more here