MPP Daisy Wai meets social assistive robots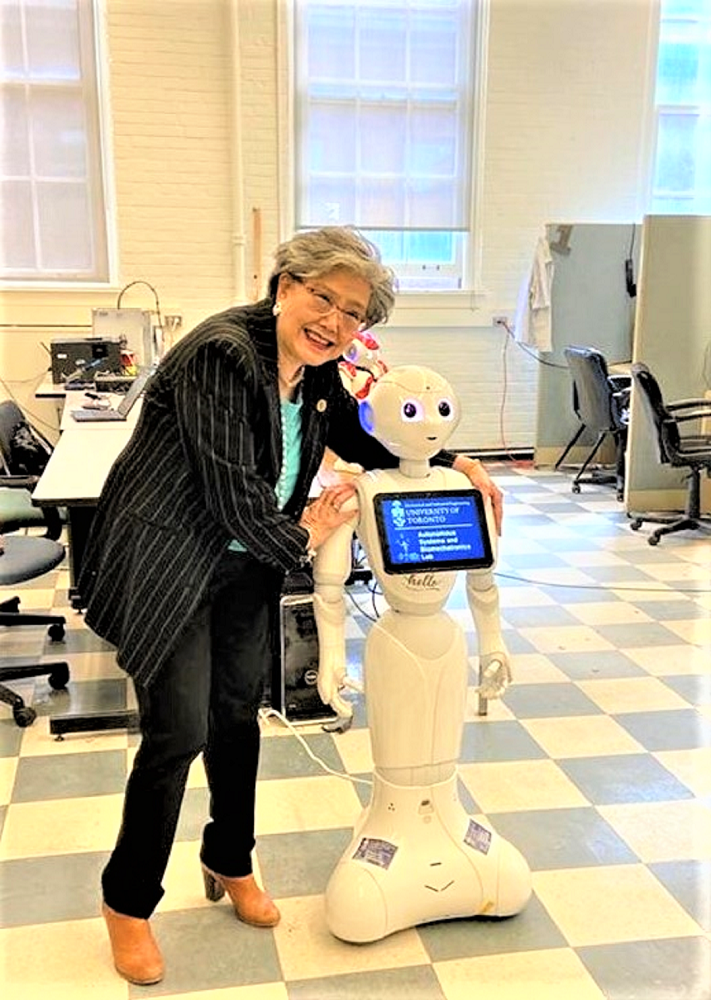 Daisy Wai, Member of Provincial Parliament and Parliamentary Assistant to the Minister of Seniors and Accessibility, participated in a tour of the University of Toronto's Socially Assistive Robotics Lab (i.e., the Autonomous Systems and Biomechatronics Laboratory).
This lab creates one-of-a-kind intelligent socially assistive robots that give reminders, health monitoring, help with everyday routines, and promote cognitive and social therapies for older persons, including those with dementia. In addition, the lab conducts human-robot interaction research to encourage independence and aging-in-place through person-centered care. These robots have been used to assist both carers and residents in long-term care and retirement facilities.
This lab investigates how elders and carers embrace and use this developing technology as a long-term assistive, cognitive, and social helper. Socially assistive robots can support elders in preparing and eating meals, providing clothing advice, and assisting with dressing, and maintaining cognitive, social, and physical abilities through memory games, exercise, and dance therapy.
Read more about Government Relations events here.