Mayor John Tory tours the Schwartz Reisman Innovation Campus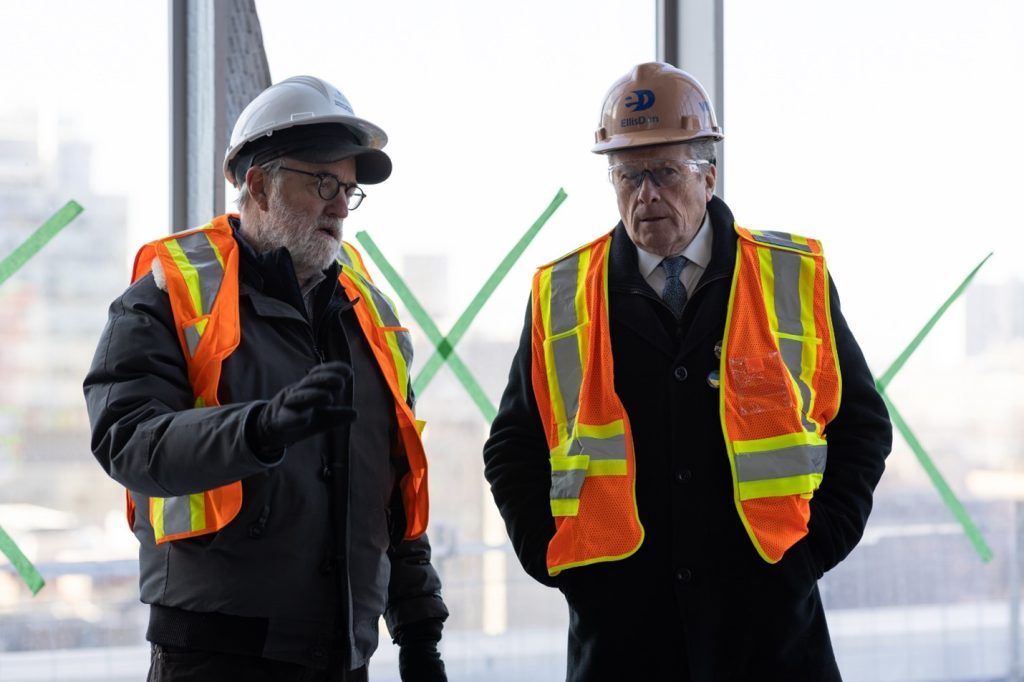 Former City of Toronto Mayor John Tory visited the University of Toronto's Schwartz Reisman Innovation Campus (SRIC), which is now under development at the intersection of College Street and Queen's Park Crescent.
Schwartz Reisman West is the first new block on 108 College Street and constitutes phase 1 of the Schwartz Reisman Innovation Campus. The planned structure will be a tapering 13-story skyscraper. Occupants of the building will include University of Toronto Entrepreneurship (UTE), the Innovations & Partnerships Office (IPO), the Vector Institute of Artificial Intelligence (VIAI), the Schwartz Reisman Institute for Technology and Society, Centre for Entrepreneurship, UTEST, as well as general office/startup space.
Phase 2 of SRIC will complement phase 1 by adding 400,000 gross square feet of specialised life sciences space, including more wet lab capacity—something the city's life sciences industry has requested for continuing expansion.
According to an economic impact analysis of the project, it will directly assist the development of more than 2000 jobs, with an additional 4000 jobs created indirectly. SRIC 2 is strategically located in the innovation area near university hospital partners, allowing it to make major contributions to life sciences research and commercialization.
Read more about Government Relations events here.