MP Charles Sousa visits U of T's socially assistive robotics lab and UTE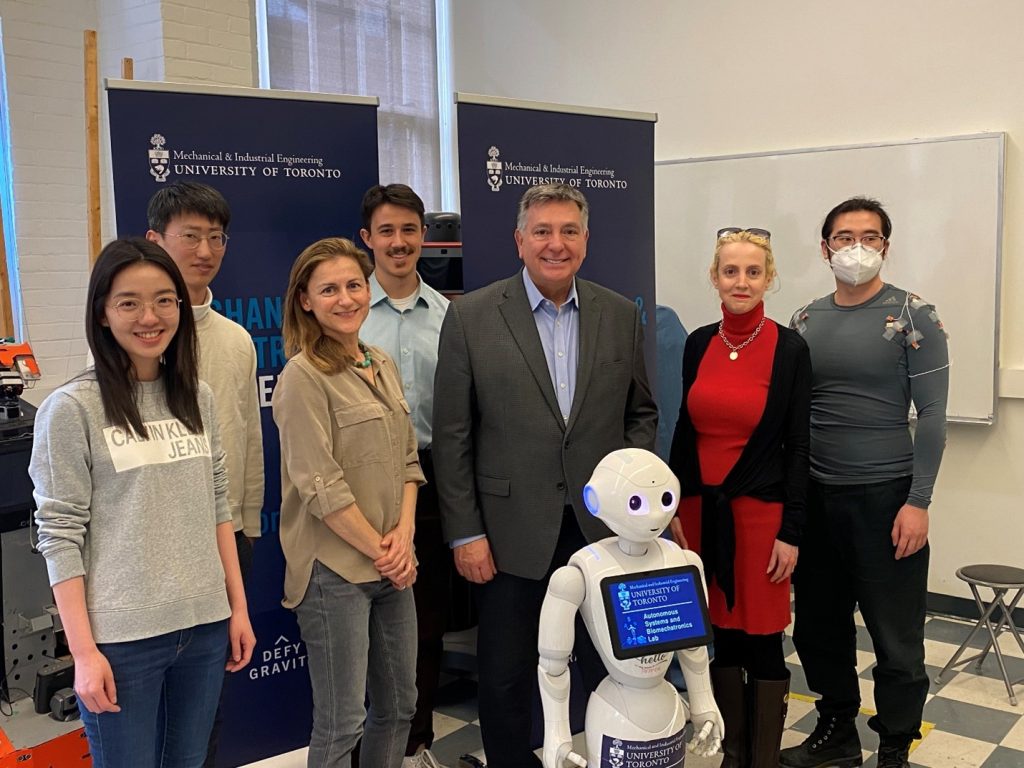 MP Charles Sousa toured the University of Toronto's Socially Assistive Robotics Lab (i.e., the Autonomous Systems and Biomechatronics Laboratory) followed by a visit to the University of Toronto Entrepreneurship, and Innovation and Partnerships Office for a discussion on commercialization, startup incubation and the university's entrepreneurship ecosystem.
The MP met with graduate students in the engineering department and principal investigator, Goldie Nejat, to learn more about how socially assistive robots have been piloted in the community to help seniors navigate everyday tasks from getting dressed to staying mobile as part of a broader long-term health care strategy.
While on campus, MP Sousa had a chance to visit U of T's ONRamp, which represents 15, 000 square feet site of collaboration and co-working space for entrepreneurs from U of T's startup community. The MP met with Jon French, Director of the University of Toronto's Entrepreneurship (UTE) program, and Derek Newton, Assistant Vice-President, Innovation, Partnerships and Entrepreneurship to learn more about how the university's commitment to innovation has inspired over 600 new businesses.
In the past 10 years, U of T start-ups have raised over $2.5 billion in funding and created 9,000 jobs in different industries and sectors. The UTE has over ten accelerators across all three U of T campuses that support over five hundred teams and deliver programming through each year.
Read more about Government Relations events here.