Support for research, innovation and talent will rebuild a better Canada: PPF Report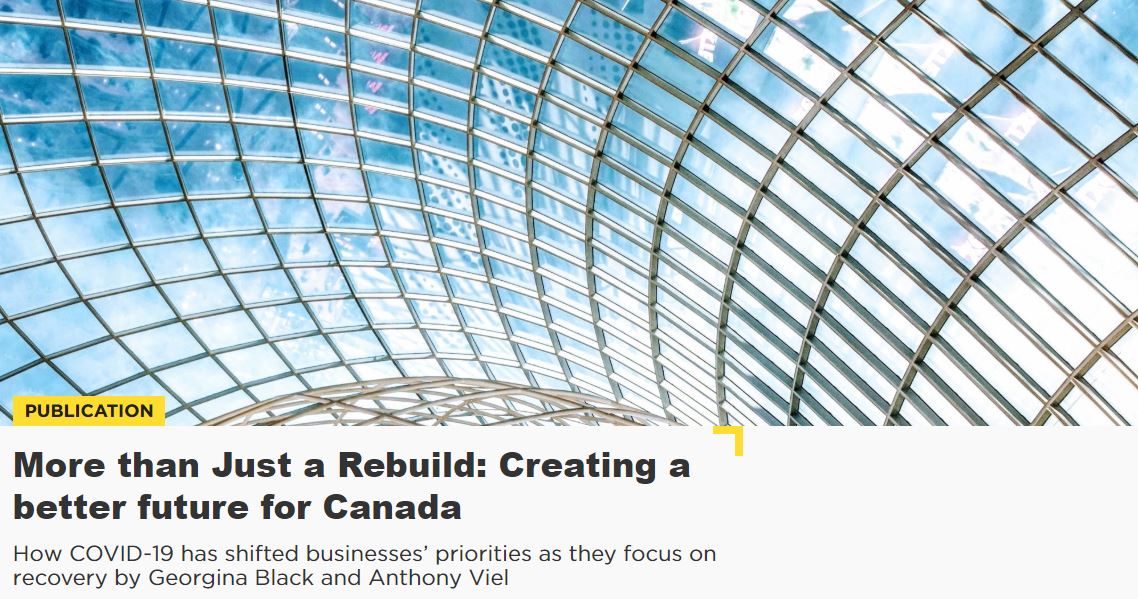 Canada must improve competitiveness and productivity and ensure the gains of economic growth are fairly distributed as part of its post-pandemic recovery plan, states a new report from the Public Policy Forum.
The report, produced by Deloitte in partnership with federal and provincial governments, the National Research Council of Canada and private and non-profit sectors, sets out economic recovery priorities for a more dynamic, innovative and equitable Canada. Research, education and innovation are central themes in the strategies the report advocates. Here is how the report advocates achieving those goals:
Invest in science, data and technology. Countries that do so perform better in a crisis, the report says. Support for a coordinated and technologically advanced healthcare system will improve outcomes for all.
Support innovation and entrepreneurs. Traditional industries with less growth potential will fare worse in recovery than industries of the future. Sectors such as life sciences and health, carbon reducing technologies and digital infrastructure already engage in continous innovation.
Reimagine education so that it "enables Canadians to thrive in transition." Transforming education to a lifelong process will build a resilient workforce.
Redress inequality. Measures to stop the spread of COVID-19 led to acute employment setbacks among young people, women and racialized and Indigenous populations. Recovery policies and strategies must support these demographics and their full economic participation.
Read the full report here: https://ppforum.ca/publications/more-than-just-a-rebuild-creating-a-better-future-for-canada/