Powering a strong recovery: an economic growth plan for Canada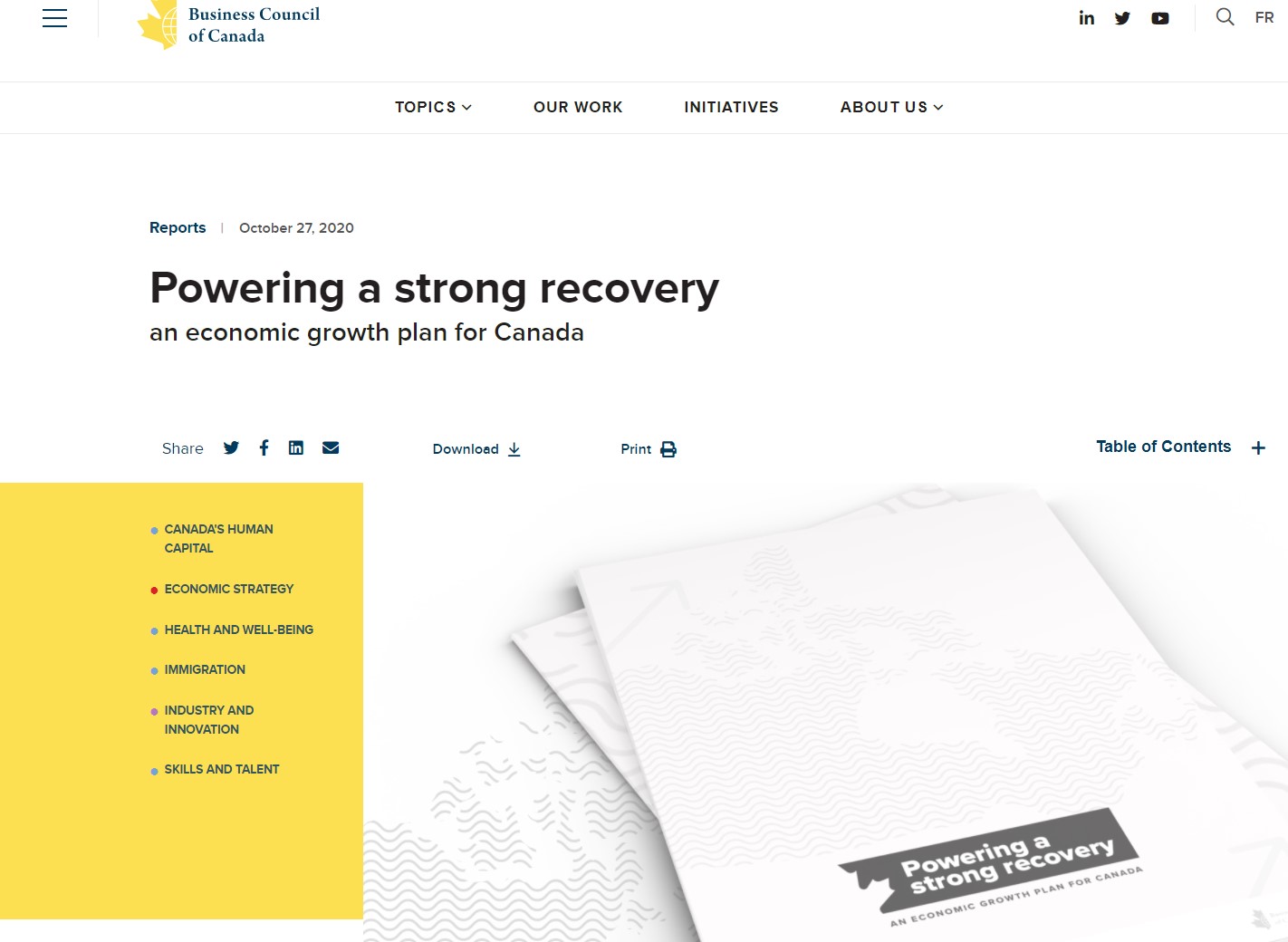 The Business Council of Canada (BCC) 's Powering a Strong Recovery: An Economic Growth Plan for Canada, proposes several recommendations on how to advance Canada's economic recovery and competitiveness.
People, capital, and ideas are the three key pillars that will drive Canada's economic prosperity and foster long-term growth, the report says. Key priority areas include investment in human capital, including building a skilled and inclusive workforce; attracting investments for new ventures and scaling-up existing businesses; and increased commercialization research.
Armed with these three pillars, Canada has an opportunity to assert its leadership on the global stage with a more focused, and intentional industrial strategy that supports emerging and sustainable technologies.