New initiative to drive economic competitiveness in the life sciences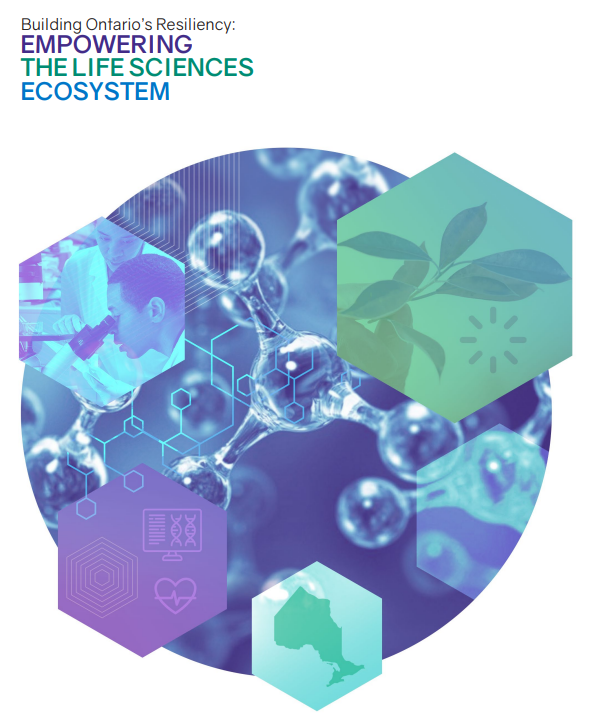 A new initiative in the life sciences, with membership from Ontario universities, the health care sector and industry, has been developed to harness the collective power of Ontario's growing life sciences ecosystem.
The Ontario Life Sciences Collaborative launched a report this week (May 15) calling for stronger provincial strategies and investment to build a dynamic research ecosystem, drive a competitive economy, improve health care, and develop highly skilled talent.
The report – Building Ontario's Resiliency: Empowering the Life Sciences Ecosystem – identifies world -class research institutes, globally leading hospitals, and industry as important assets for the province's health sector.
The effort builds on the provincial government's strategy Taking Life Sciences to the Next Level, as well as the recently launched Life Sciences Council. Derek Newton, Assistant Vice-President, Innovation, Partnerships and Entrepreneurship at the University of Toronto, is one of the Council's members, serving alongside industry and hospital representatives.
To help the provincial government realize its vision of making Ontario a global biomanufacturing and life sciences hub, the Ontario Life Sciences Collaborative Report makes several specific recommendations:
Investment throughout the life sciences ecosystem, including in life sciences research and innovation, and investment to expand enrolment in high-demand programs.
Strategic matching of federal dollars in biomanufacturing and life sciences to ensure Ontario does not fall behind initiatives supported through coordinated approaches in Quebec, B.C., and Alberta.
Continued collaboration and conversation through Ontario's new Life Sciences Council to ensure a range of perspectives that are as diverse as the Collaborative membership are reflected.
The research and talent at U of T and the 14 Toronto-area hospitals that make up the Toronto Academic Health Sciences Network (TAHSN) support one of the most vibrant ecosystems of life and health sciences, biotechnology, AI, and tech in the world. The Greater Toronto Area is home to 40 per cent of Canada's life sciences firms and 55 per cent of the country's pharmaceutical companies. If adopted, the recommendations will leverage these assets to drive success across the province's life and health sciences sectors.
In a letter to Premier Doug Ford and Minister Victor Fedeli, Minister of Economic Development, Job Creation and Trade, members of the initiative seek discussion on how to implement the group's recommendations.
Read the report here: Empowering the Life Sciences Ecosystem