U of T spinoff among 10 winners of Canadian clean energy innovation competition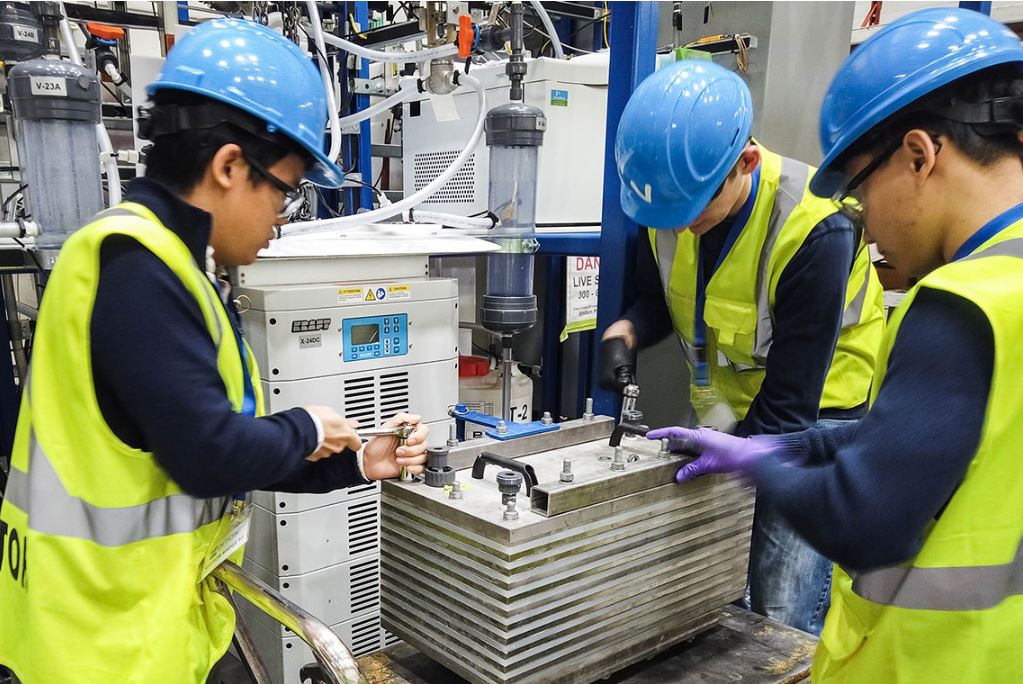 CERT Systems Inc., a company spun out of the University of Toronto's Faculty of Applied Science & Engineering, has received support from Breakthrough Energy Solutions Canada to advance an innovative system that transforms carbon dioxide into valuable products.
The company builds on research from two U of T Engineering lab groups, led by Professor David Sinton and University Professor Ted Sargent. CERT is among 10 winners in the competition, each of whom could receive up to $3 million to develop their clean energy technologies.
"Being part of this competition has been a wonderful experience," says Alex Ip, the director of partnerships at CERT. "It's amazing to see how many bright minds from across the country are focused on this challenge. The fact that we are among the winners is a huge vote of confidence in our technology."
Breakthrough Energy Solutions Canada brings together clean technology innovators and investors from across Canada and beyond. It is organized by Natural Resources Canada in partnership with Gates Ventures, Breakthrough Energy Ventures, the Business Development Bank of Canada, Export Development Canada and other key stakeholders.
Last month, 22 clean technology startups gathered in Ottawa to pitch their business plans to a panel of experts at the forum. The winners were announced today by Natural Resources Minister Seamus O'Regan at the GLOBE 2020 forum in Vancouver.
CERT's technology centres on electrolyzers, devices that use electricity to drive a chemical reaction. In particular, CERT designs electrolyzers that convert CO2 into carbon-based fuels such as ethanol, or other commercially valuable chemicals like ethylene, which is used in everything from antifreeze to lawn furniture.
"Today most of our fuels and plastics come from oil," says Christine Gabardo, the director of technology at CERT. "If we can instead make these same products via electrochemical conversion of CO2, we can reduce the use of fossil fuels and increase the economic incentives to capture carbon. And if we use renewable electricity, the whole process is carbon-neutral."