U of T community helps with vaccinations in COVID-19 hot spots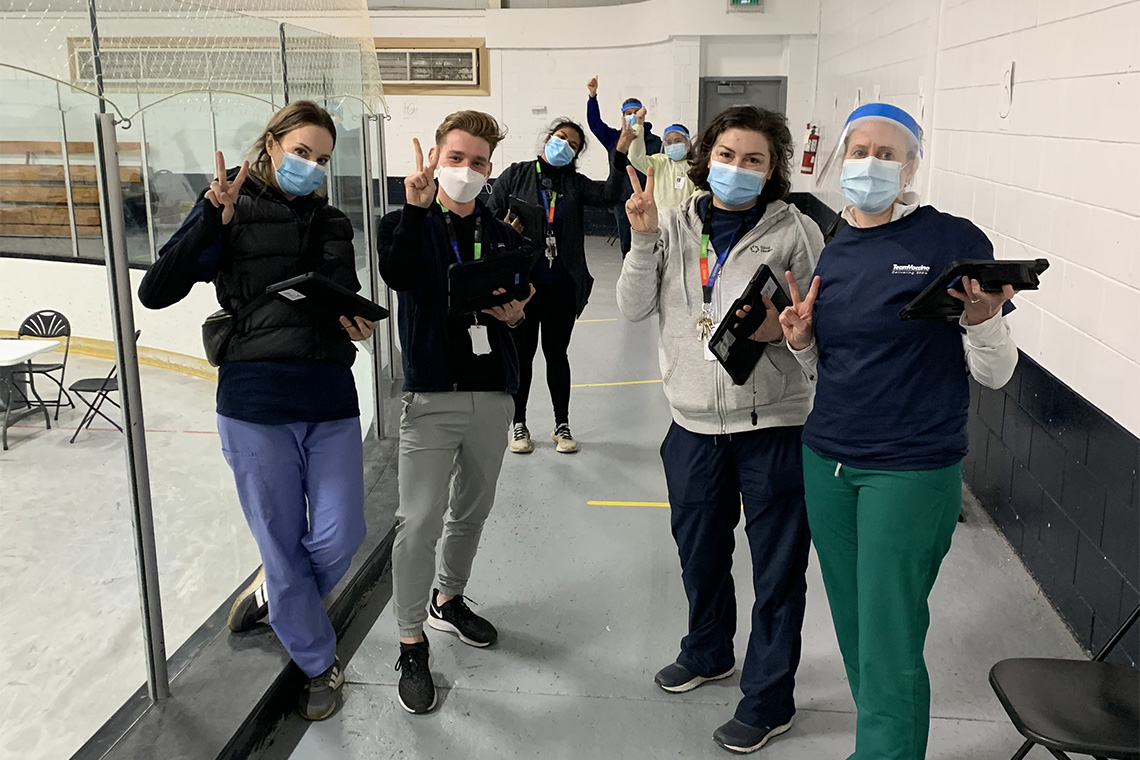 Working out of community centres and hockey arenas, University of Toronto faculty, staff and students are helping run pop-up vaccination clinics in Toronto's COVID-19 hot spots.
Erin Bearss, a physician at Sinai Health and an assistant professor in U of T's department of family and community medicine in the Temerty Faculty of Medicine, is part of the team administering vaccines inside the rink at Albion Arena in Toronto's Rexdale neighbourhood.
Roughly 2,300 people a day, on average have received their first dose of vaccine at the clinic, which first opened last week.
"Everyone recognizes how important the vaccine campaign is for getting our lives back on track," said Bearss, who is an ER and family doctor at Mount Sinai Hospital. "I think it's a case of all hands on deck."
U of T is also hosting mass vaccination sites at its St. George and Mississauga campuses. They operate in collaboration with health-care partners and follow Ontario's priority vaccine schedule and ethical guidelines.
Read more Geoffrey Vendeville