Researchers partner with Moderna to develop new mRNA-based therapies for HIV and other diseases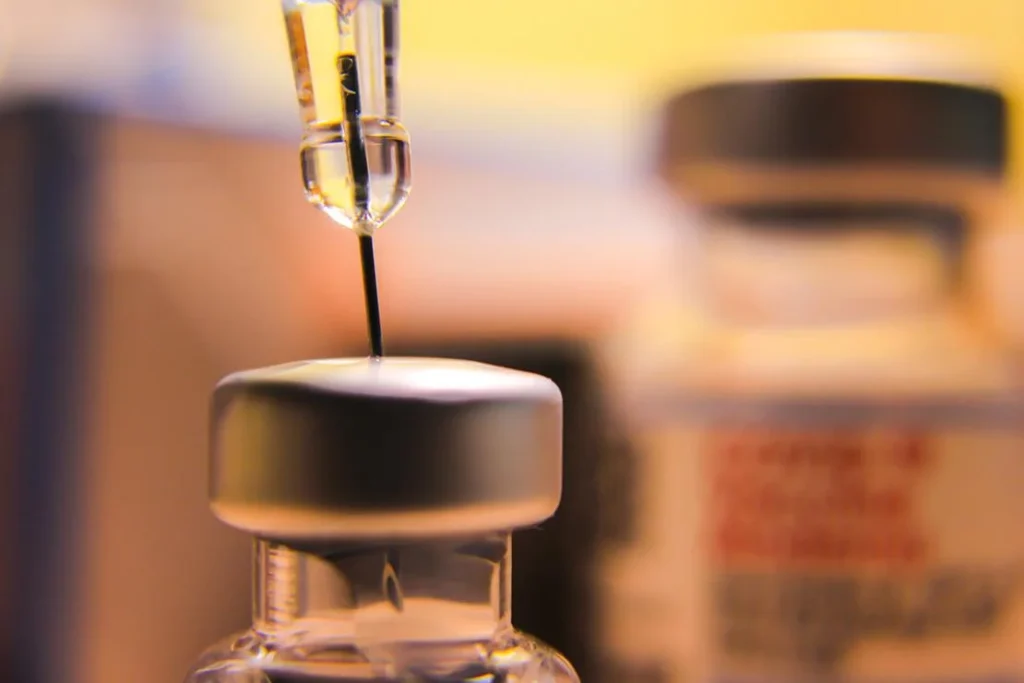 Projects will develop mRNA vaccines to treat HIV infection and technologies to modulate the body's immune response.
Two teams of researchers at the University of Toronto have partnered with Moderna Canada to advance new mRNA-based therapies for HIV and other diseases.
The projects – one led by Mario Ostrowski, an infectious disease physician at Unity Health Toronto and a professor of medicine, immunology and pathobiology and lab medicine at the Temerty Faculty of Medicine; and the other by Haissi Cui, assistant professor in the department of chemistry in the Faculty of Arts & Science, and Landon Edgar, assistant professor in the department of pharmacology and toxicology in the Temerty Faculty of Medicine and an investigator in the PRiME research group – are supported through the partnership framework agreement between U of T and Moderna.
Launched in April 2022, this partnership was the first between Moderna and a Canadian university and provides opportunities for U of T researchers to collaborate with a leading biotechnology firm to create new tools to prevent and treat diseases.
"The partnership between the University of Toronto and Moderna Canada is a testament to the power of industry and academic collaborations, and one that will advance the frontier of mRNA-based vaccines and therapies," said Derek Newton, assistant vice-president, innovation, partnerships and entrepreneurship at U of T.
"Researchers from both organizations have a shared vision to create new health-care innovations to prevent and treat infectious diseases that will impact patients across Canada and globally."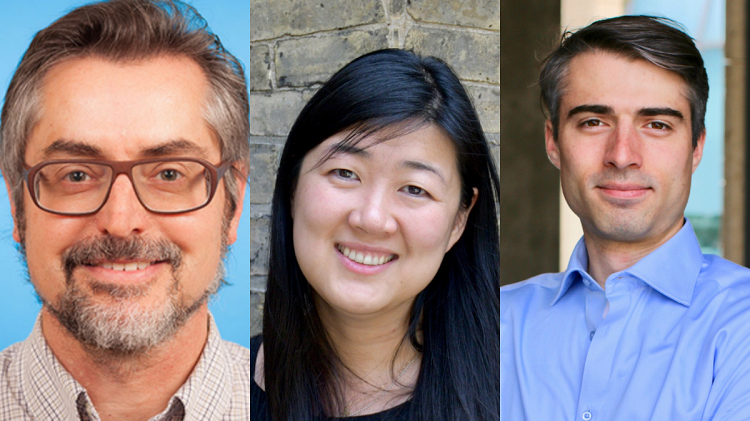 From left: Researchers Mario Ostrowski, Haissi Cui and Landon Edgar will be working on projects supported through the partnership framework agreement between U of T and Moderna  (supplied photos)
Ostrowski's project brings together his decades of research on the immune response to HIV with Moderna's expertise in mRNA vaccines to develop personalized mRNA vaccines to treat HIV infection.
This strategy could address one of the biggest challenges in HIV management: the long-term persistence of viral reservoirs within immune cells in the body, which necessitates life-long antiretroviral therapy treatments for people with HIV. While these therapies help people with HIV live longer, they can also lead to side effects that negatively impact a person's overall physical and mental health.
To tackle this challenge, the researchers will design mRNA vaccines that are tailored to the unique strain of HIV found in each person. Ostrowski believes that these highly targeted vaccines can activate powerful immune cells to seek out and eliminate hidden viral reservoirs. Similar approaches have been used successfully to create personalized therapeutic vaccines for people with cancer.
This work will also leverage the capabilities of the Toronto High Containment Facility (THCF), which is equipped to allow researchers to study high-risk pathogens, such as HIV and SARS-CoV-2, in a safe and secure way. The facility is a cornerstone of the Emerging and Pandemic Infections Consortium (EPIC) institutional strategic initiative, a partnership between U of T and five major Toronto hospitals to advance innovative infectious disease research and strengthen preparedness for future pandemics.
Containing the only containment level 3 (CL3) research lab in the Greater Toronto Area and the largest in the province, the THCF plays a critical role in supporting Ontario's life sciences research ecosystem. Its unique infrastructure and capabilities enable cutting-edge research on vaccines and therapeutics and provide training opportunities needed to drive innovation and biomanufacturing in Ontario.
Modulating the body's immune response is also at the core of the project led by Cui and Edgar.
Their work focuses on the sugars that coat the outside of all immune cells. These sugars, called glycans, have recently been shown to play an important role in fine-tuning the function of some immune system components. However, designing targeted and effective therapies to modulate the glycans themselves has remained elusive.
In collaboration with Moderna, Cui and Edgar will develop mRNA technologies that can be used to adjust glycan levels within specific tissues – or even on specific cell types. If successful, this approach could be used to alter how immune cells function in a myriad of diseases.
Through this cross-faculty and cross-sector collaboration, Cui and Edgar's work would demonstrate the feasibility of using these cutting-edge technologies to manipulate the architecture of a cell's surface and to improve immune responses through cell-surface engineering.
"At Moderna, we are focused on the creation of transformative mRNA medicines. For the past 13 years, we have been investing in research and innovation into different facets of mRNA science," says Patricia Gauthier, Moderna Canada president and general manager.
"Our collaboration with the University of Toronto and its exceptional scientists further strengthens our resolve to push the boundaries of what can be achieved in this rapidly evolving field to improve the lives of patients through mRNA science."
As part of the partnership, each team will be paired with a scientific expert at Moderna who can champion their research and provide support and feedback.
The selection of these two projects follows the announcement in October 2022 of a partnership between Moderna and a team of U of T researchers led by Omar F. Khan, an assistant professor in the Institute of Biomedical Engineering, to develop next-generation RNA platform technologies. The project recently received support from the Natural Sciences and Engineering Research Council of Canada Alliance Grant program, which aims to foster collaborations between university researchers and partner organizations in the private, public and not-for-profit sectors.
(Article by Betty Zou & Mayuri Punithan, Photos by Amornrat Phuchom/iStock/Getty Images Plus)
Read more about policy in the news here.