Ontario Minister of Energy Todd Smith tours U of T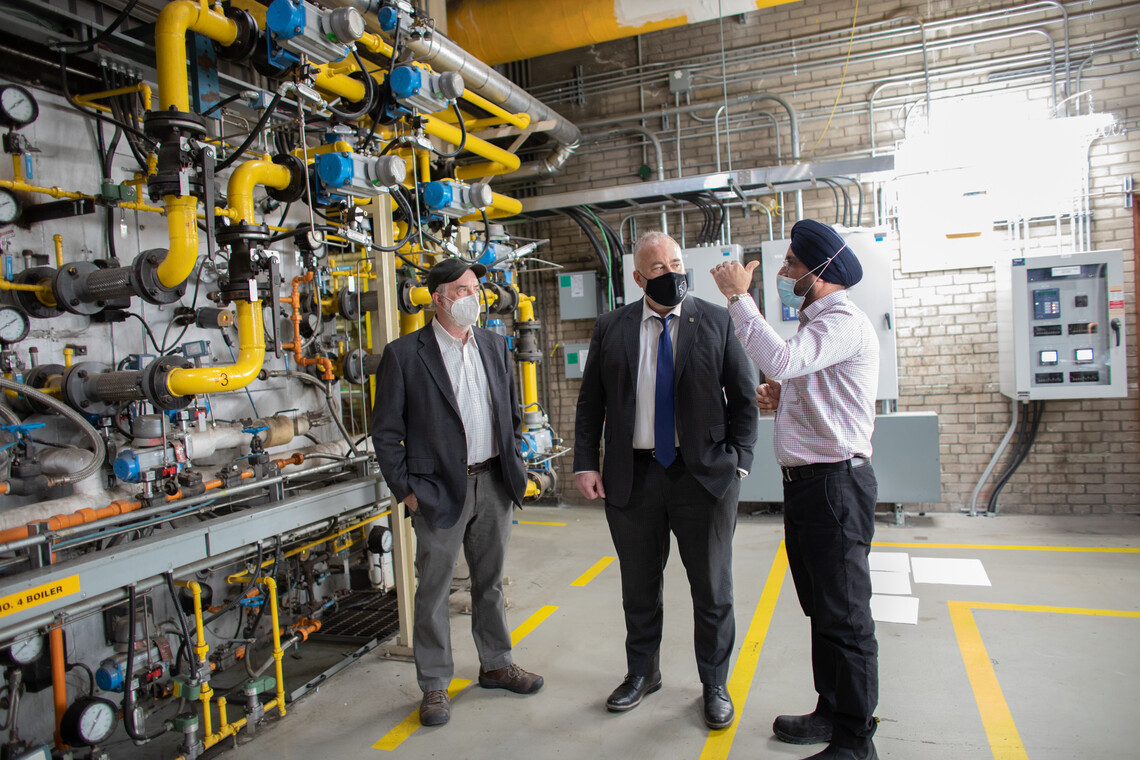 Ontario Minister of Energy Todd Smith visited the St. George campus on March 9 to learn how the University of Toronto is addressing climate change in its operations, research and teaching through the U of T's Climate Positive Plan. On a tour of the University's Landmark Project with President Meric Gertler, the Minister visited Canada's largest urban geothermal field and other sustainability projects.
Another of the University's key operational actions focuses on the Steam Plant. The plant provides space and water heating to 75 buildings across the St. George campus. Deep retrofits and installation of new technologies planned for this space will help eliminate steam distribution, waste heat, and electrify U of T's central power plant.
Coordinated efforts are also underway to advance research and policies that can inform Canada's net-zero emissions goals. The Climate Positive Energy Research Initiative brings together experts from science, social science, engineering, economics and policy to help transform our energy systems. The initiative will also actively engage local and global private sector firms and help establish talent pipelines to grow Ontario's clean tech sector.