Work-integrated learning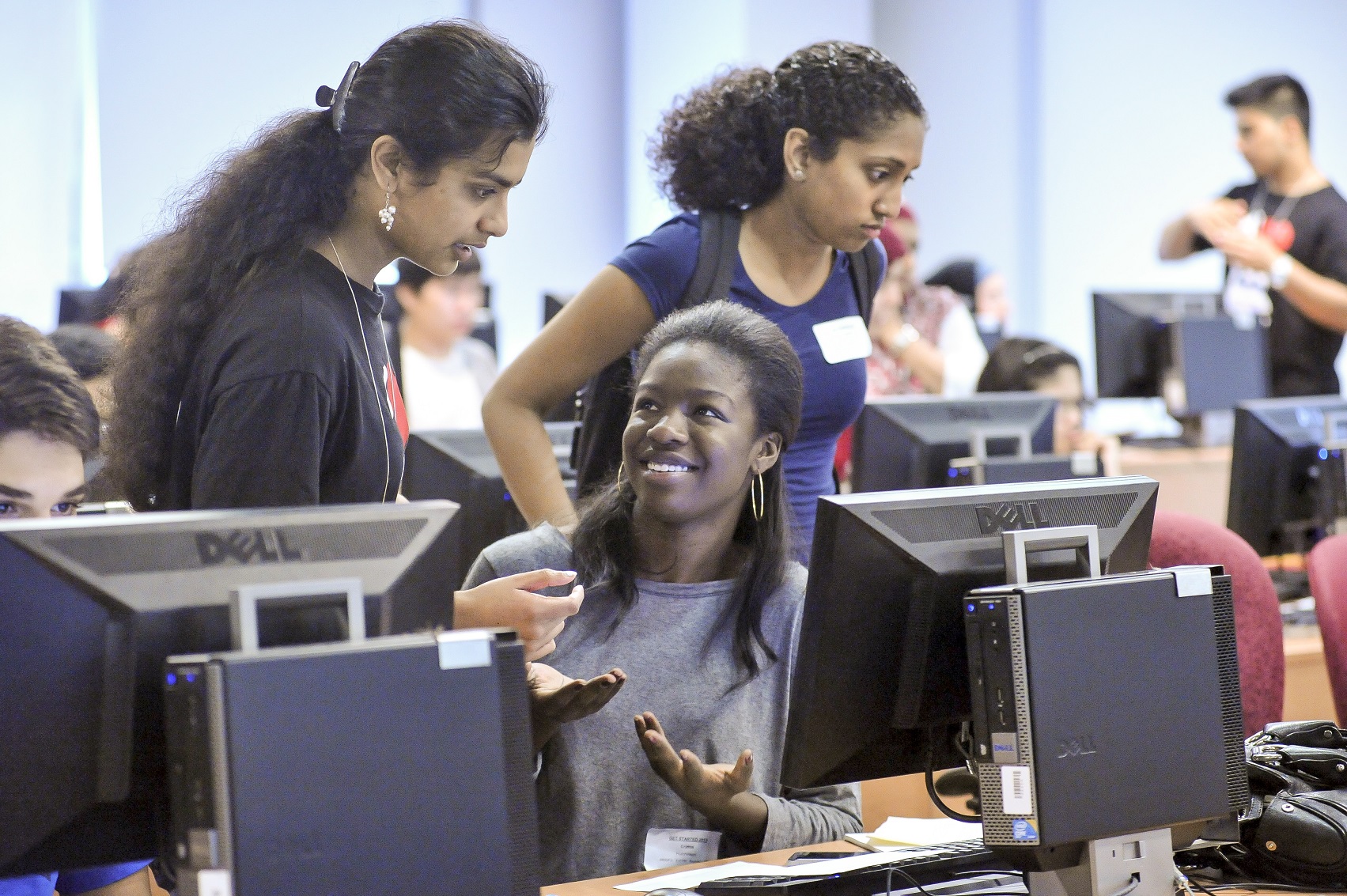 With a promise from the federal government to fund 84,000 new student work placements by 2023, Canadian universities are one step closer to helping every student have a work experience during their program of study.
As a co-founder of the Business Higher Education Roundtable, the University of Toronto has championed work-integrated learning as part of a comprehensive re-imagination of undergraduate education. For several years, the University has catalogued and tracked students' campus work experiences on the co-curricular record, recording activities such volunteering, membership in student clubs, and mentorship.
Work-integrated learning is a powerful accelerator of personal and career development, says Susan McCahan, Vice-Provost, Academic Programs and Vice-Provost, Innovations in Undergraduate Education. When well-designed, it encourages students to reflect on each part of the experience and identify the competencies they are developing, from strategic thinking to quantitative reasoning, Dr. McCahan adds.
That reflection makes it much easier to articulate the experiences and benefits to employers, or to feel confident about launching a start-up.
We talked with McCahan about how her office has leveraged the University's commitment and government support to enhance undergraduate education.
Q: Your office has studied the most recent statistics from the National Survey of Student Engagement and found that the vast majority of U of T students have a rich resume by the time they graduate. Two-thirds of U of T undergraduates said they participate in an on-campus work-integrated learning experience. A fifth reported working off campus. As a result, the University's grads are ranked as Canada's most employable. What more do you feel your office can do?
The goal isn't just to make sure the student gets a job — it's the long-term career feasibility and flexibility that we are preparing them for. The average North American is changing jobs 10 or 12 times. We think experience combined with reflection helps students become life – ready, because we are in the business of life-readiness. It's about preparing students for the tenth job.
Q: How are you specifically encouraging students to reflect on integrated work and learning experiences?
When we received money from the province's Career Ready Fund and the University Fund, that money went to the different Faculties to enable an increase in experiential learning opportunities. We also surveyed the Faculties, and learned that many would like to enable more work experiences off campus, and wanted to add reflection and intentionality that could make that job a better learning experience.
For example, if a student is treasurer of the engineering society, that role comes with up to six identified competencies on the co-curricular record. After the student has completed the position, they select three of the six competencies they feel they most developed in that particular year.
We would not consider a job off campus work-integrated learning. But, if a student does a reflection activity that connects the work to classroom learning, then we would like to be able to include that reflection on their co-curricular record.
Q: What about experiential learning in the classroom? Almost a third of students told NSSE they participate in research. How are you capturing and refining those experiences?
We will soon be capturing data on curricular opportunities through the new Course Information System under development. However, the current provincial definition of experiential learning does not include research. Industry-sponsored research counts, community-engaged research counts, but if you are doing basic research, it doesn't. The way in which the provincial government framed it is: "if I do research at a company, it counts, but if I do it here, it doesn't."
But our students have to show up on time, they have projects, they have deadlines, they have supervisors, they have expectations. Maybe the government will change that definition, but whether they do or not, we believe these experiences are extremely valuable.
Our task force on undergraduate research described this type of activity. Undergraduate research work demands advanced capacities that require independent inquiry and that show responsibility for deadlines in a research project.
Q: How are you communicating to different Faculties that there will hopefully be increased resources to include work-integrated learning in the curriculum, including in arts and humanities courses?
We have just launched a Forum on Experiential Learning which brings together people working in this area from across the University at regular intervals for information sharing. The first two meetings of this group have been very successful.
Also, we are continuing to revamp the work-study program. It used to be a program where as part of a financial aid package, you worked on campus, often in fairly low-skilled positions Now work-study will include training and reflection.
We are taking programs that are working well and turning the dial up on the number of students who participate. We are taking the momentum we have and moving forward.
Article follows here.