First Responders: How U of T researchers mobilized against COVID-19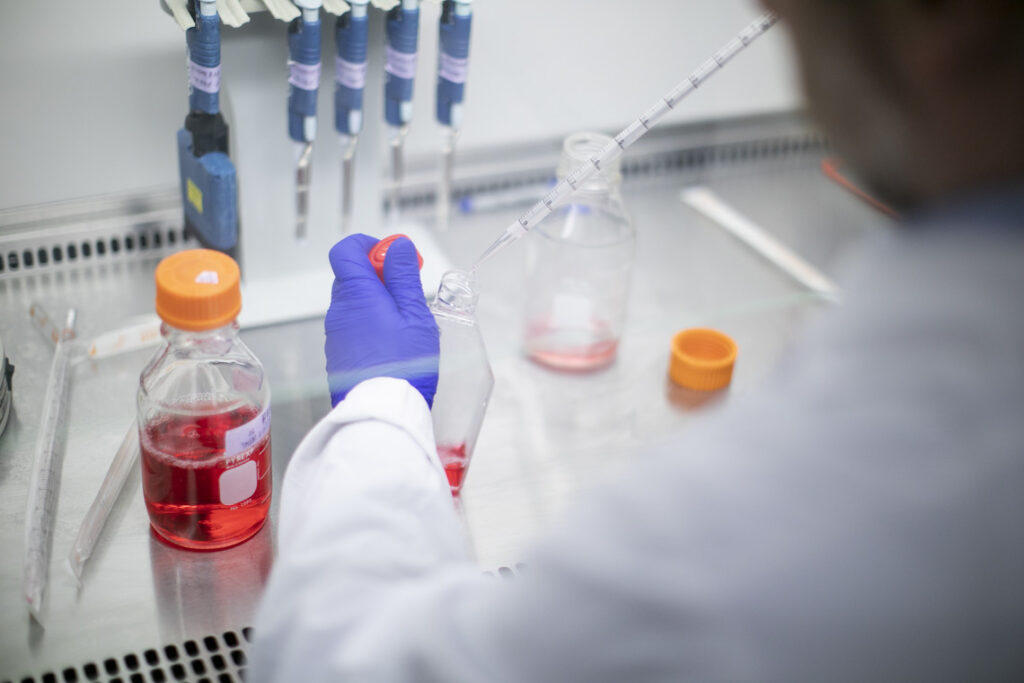 The University of Toronto is a leader in research that is addressing the health, social and economic impacts of the COVID-19 pandemic, with over 110 federally-funded research teams at U of T and its affiliated hospitals focused on stopping the virus.
A new report on the University's contribution to defeating the COVID-19 virus highlights the mobilization of U of T scientists in response to the pandemic. Demonstrating Resilience in a Pandemic: Scientists as First Responders, shows the range of research and collaboration at the University. Diagnostics, therapeutics and vaccine research is occurring alongside the development of policy solutions that will address societal inequities revealed by the pandemic.
Here are five key points detailed in the report.
The University of Toronto has received ~$42-million in research funding from the Canadian Institutes of Health and is leading projects testing anti-viral compounds, molecular therapies, population data analysis and inclusive public communication strategies.
Over 110 research initiatives at U of T are supported through federal funding, with an additional 30 projects receiving grants through the University's COVID-19 Action Fund.
The University of Toronto is a major contributor to Canada's global leadership in addressing COVID-19. Canada ranks in the Top 10 countries creating new knowledge about the virus, and the University of Toronto is the only Canadian university to rank among the top 10 research institutions internationally.
The University's strength in advanced research sectors, including artificial intelligence and precision medicine, are being applied to accelerate the speed of discovery. The Ontario government's Health Data Platform is employing these resources to detect, plan and respond to the pandemic.
Many countries are making significant long-term re-investments in science to prevent another health crisis and accelerate innovation. Canada's recovery strategy can learn from these examples.
Scientists' ability to rapidly confront the crisis is evidence of the positive impact of prior re-investments in the country's research talent and ecosystem, the report says. Earlier support for artificial intelligence through the Pan Canadian Artificial Intelligence Strategy and renewed investment in the Tri-Agency built capacity for a science-based response to the pandemic.
"Researchers at U of T are working tirelessly to address the multiple impacts of the pandemic and help governments make evidence-based decisions," said Andrew Thomson, Chief of Government Relations at U of T. "Their contribution is the foundation of a strong recovery."