Canada Infrastructure Bank, U of T collaborate to address climate change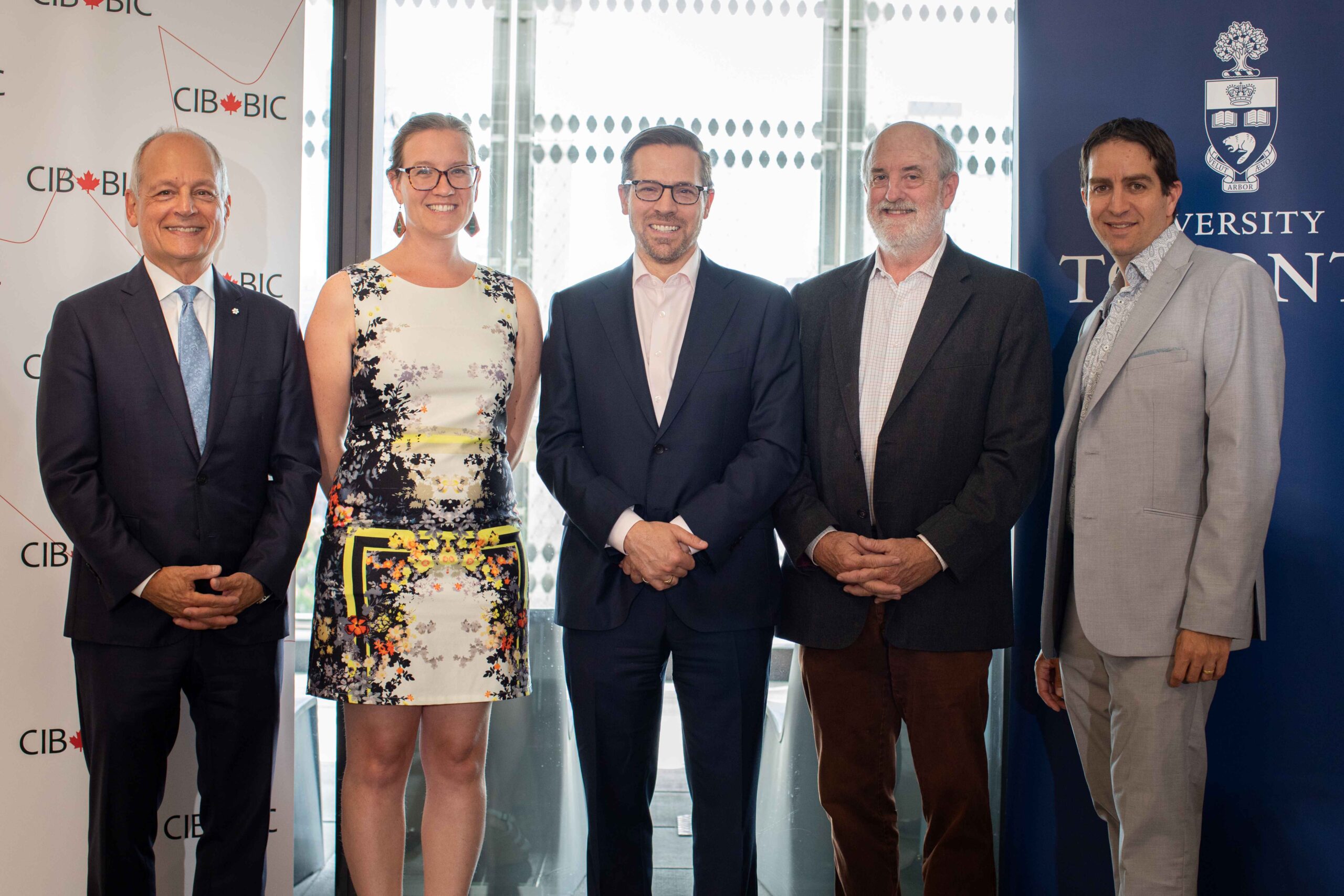 The University of Toronto will receive $56 million in financing from the Canada Infrastructure Bank (CIB) to accelerate the university's plans to achieve a climate positive campus.
U of T will use the CIB financing to complete deep energy retrofit projects – such as converting gas boilers to electric boilers and installing energy storage solutions – to reduce greenhouse gas emissions by more than 50 per cent, or 45,000 tonnes of CO2 equivalents, by the end of the decade.
CIB's agreement with U of T represents the infrastructure bank's first partnership with an academic institution. Ehren Cory, CIB's chief executive officer, hailed U of T and its commitment to addressing climate change at an event held at the university in July to mark the collaboration. "We hope this is a call to action for others in the public institution space," said Cory.
Karina Gould, the federal Minister of Families, Children and Social Development, said CIB's partnership with U of T sets an example for students.
"Whether they go on to build infrastructure, communities or businesses, the first thing they must consider is how they can leave our planet better than they found it," she said. "So together we can support our communities to take climate action, strengthen our community and build a strong future for everyone."
CIB's $56-million financing partnership with U of T, an innovation leader, also promises to help Canada reach its goal of net-zero greenhouse gas emissions by 2050.
Photo: From left to right: Meric Gertler, Karina Gould, Ehren Cory, Scott Mabury and Ron Saporta. Credit – Johnny Guatto