Ontario Chamber of Commerce report showcases U of T's actions on sustainability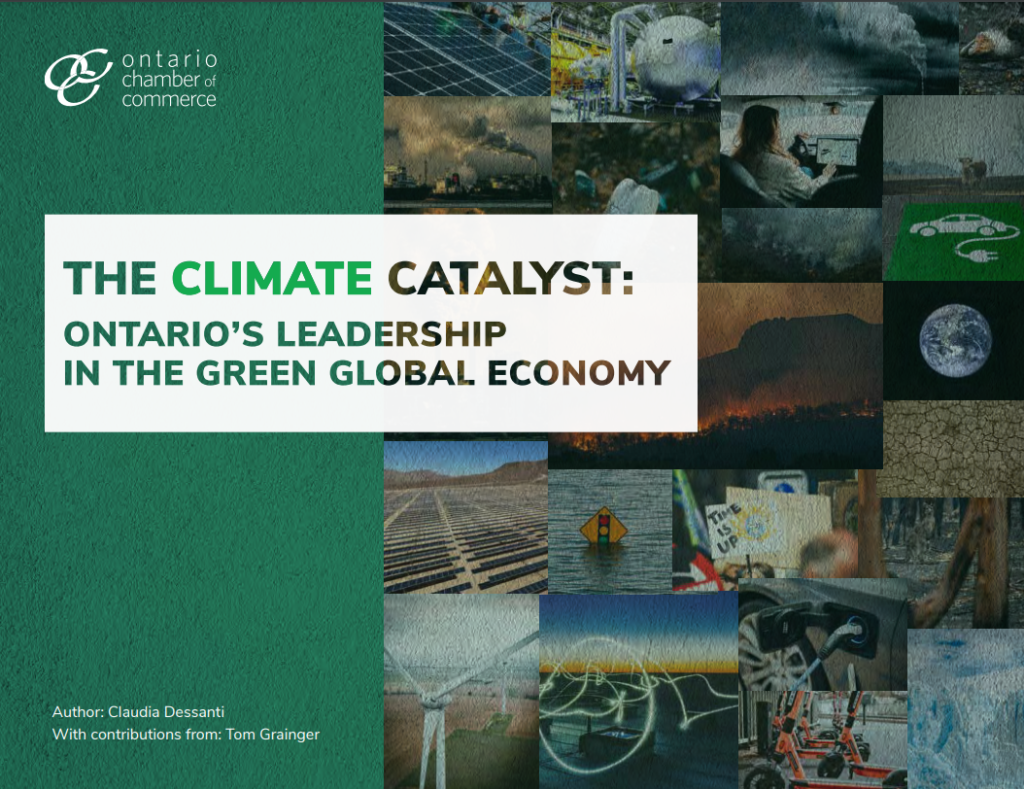 Released in November 2021, the Ontario Chamber of Commerce's (OCC) The Climate Catalyst report explores the increasing threat climate change poses to individuals, businesses and natural habitats.
Despite the increasing frequency and severity of extreme weather events, the report maintains the province is well-positioned to combat a changing climate thanks to world-class post-secondary institutions, a talented workforce and growing cleantech sector.
Within the post-secondary sector, the report recognizes the University of Toronto (U of T) as a global leader in demonstrating and promoting sustainability.
Five milestones and actions set U of T apart:
The first university in the world to join the UN-Convened Net-Zero Asset Owner Alliance, a commitment that is demonstrated through extensive programs that expose every student to education in sustainability. 
Investing in Canada's largest urban geoexchange system to reduce the carbon footprint of several energy-intensive research buildings. 
Replacing aging infrastructure with state-of-the-art systems that rely on electricity instead of fossil fuels.  
Integrating low carbon technologies into new infrastructure. 
Supporting clean tech research through its Climate Positive Energy initiative, comprised of 100+ faculty members and 120+ graduate students and post-doctoral fellows. 
With over 40 recommendations, the Chamber presents a range of solutions. This includes urging policymakers to fund cleantech research with promising commercial applications; invest in technology transfer offices at colleges and universities; and expand training opportunities to bolster the cleantech sector.
To learn more about the climate crisis, how U of T is helping Canada reach its targets, and what action governments should take, read the report.